J. D. SUMNER & THE STAMPS QUARTET
J. D. Sumner was in the Guiness record book for having the lowest bass voice in the world. He gained fame with the Blackwood Brothers, and later formed The Stamps. It is difficult to comprehend how incredible a bass singer J. D. was unless you heard him sing at a live concert performance. He also did a few solo albums, some of which are presented in this section.
Also see The Blackwood Brothers and Masters V albums.

AUTOGRAPHED PHOTO - J.D. SUMNER & THE STAMPS
Not for sale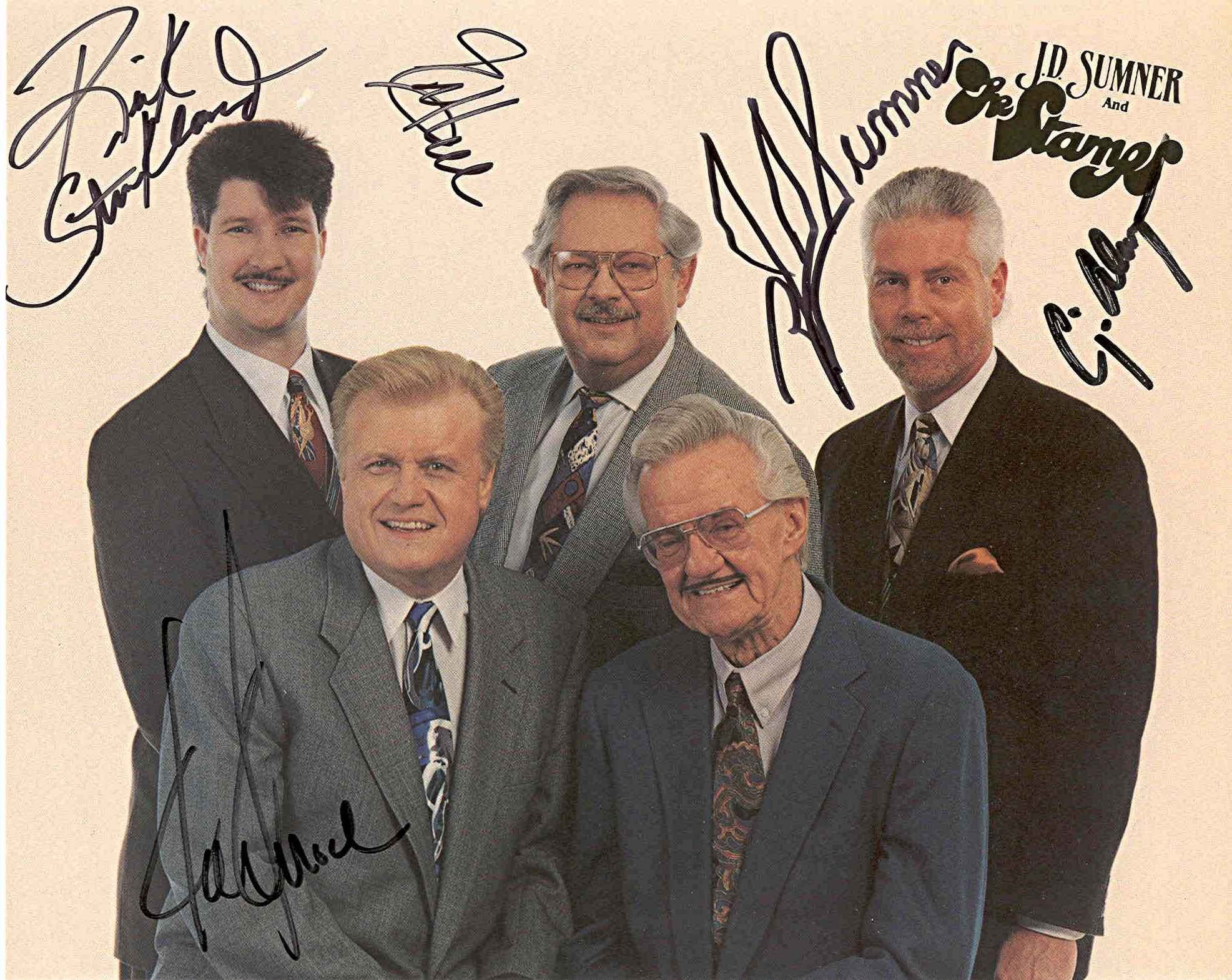 J. D. SUMNER - BASS BASS BASS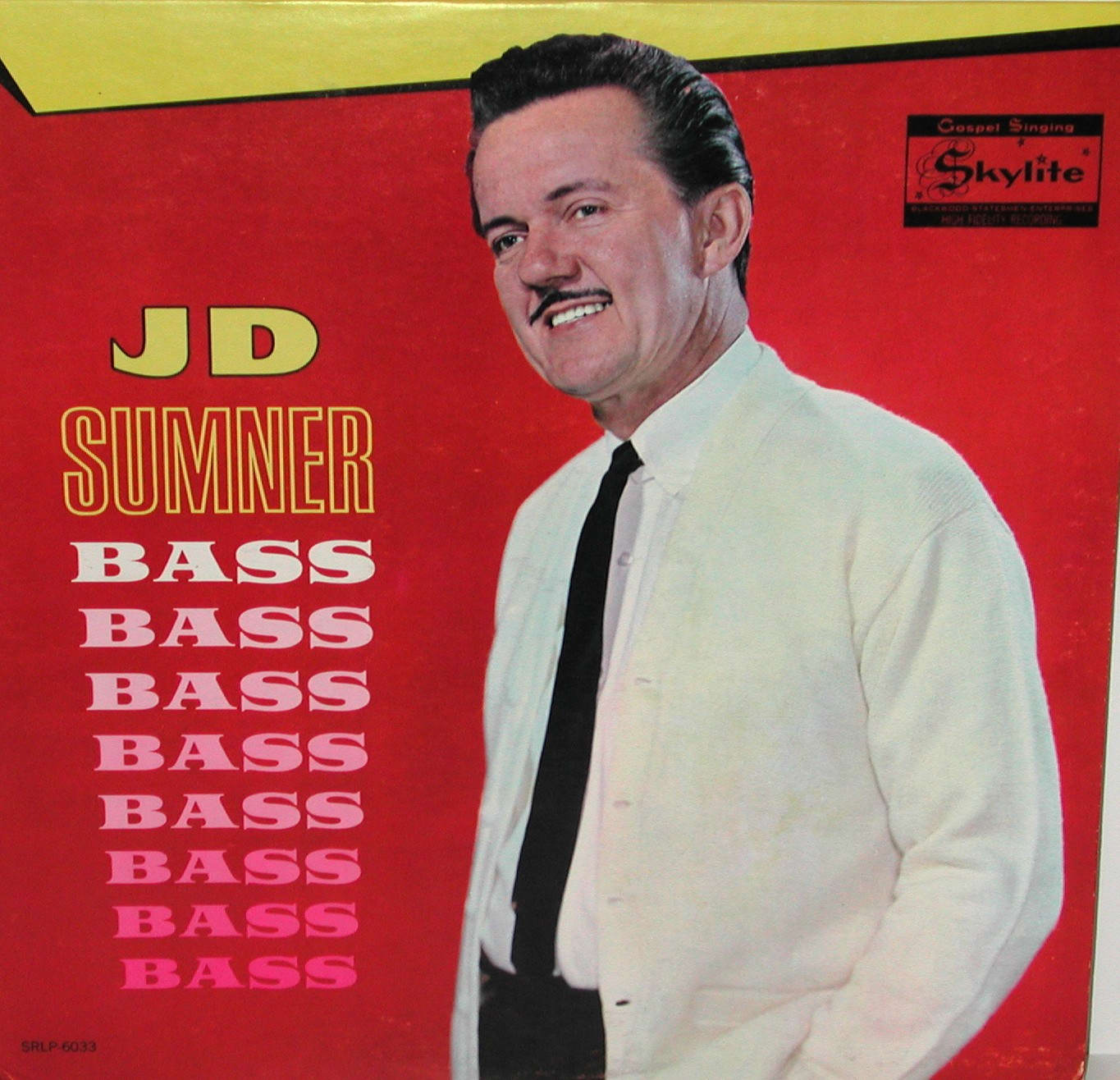 | | | | | |
| --- | --- | --- | --- | --- |
| Album | Cover | Quantity | Price | Comments |
| M/SS | NM/SS | 1 | $50 | RARE - MINT, SEALED, UNPLAYED |
| NM | EX++ | 1 | $25 | Rare album - looks like new |

THE MASTERS V PRESENT THEIR MAJESTIC BASS J.D. SUMNER
(SIGNED BY J.D. SUMNER, HOVIE LISTER, AND JAKE HESS ON BACK)
| | | | | |
| --- | --- | --- | --- | --- |
| Album | Cover | Quantity | Price | Comments |
| EX | EX+ | 1 | $100 | Rare - Autographed by J D Sumner, Jake Hess, Hovie Lister, and Shaun (Sherrill) Neilsen |

ELVIS' FAVORITE GOSPEL SONGS -
SUNG BY J.D. SUMNER & THE STAMPS QUARTET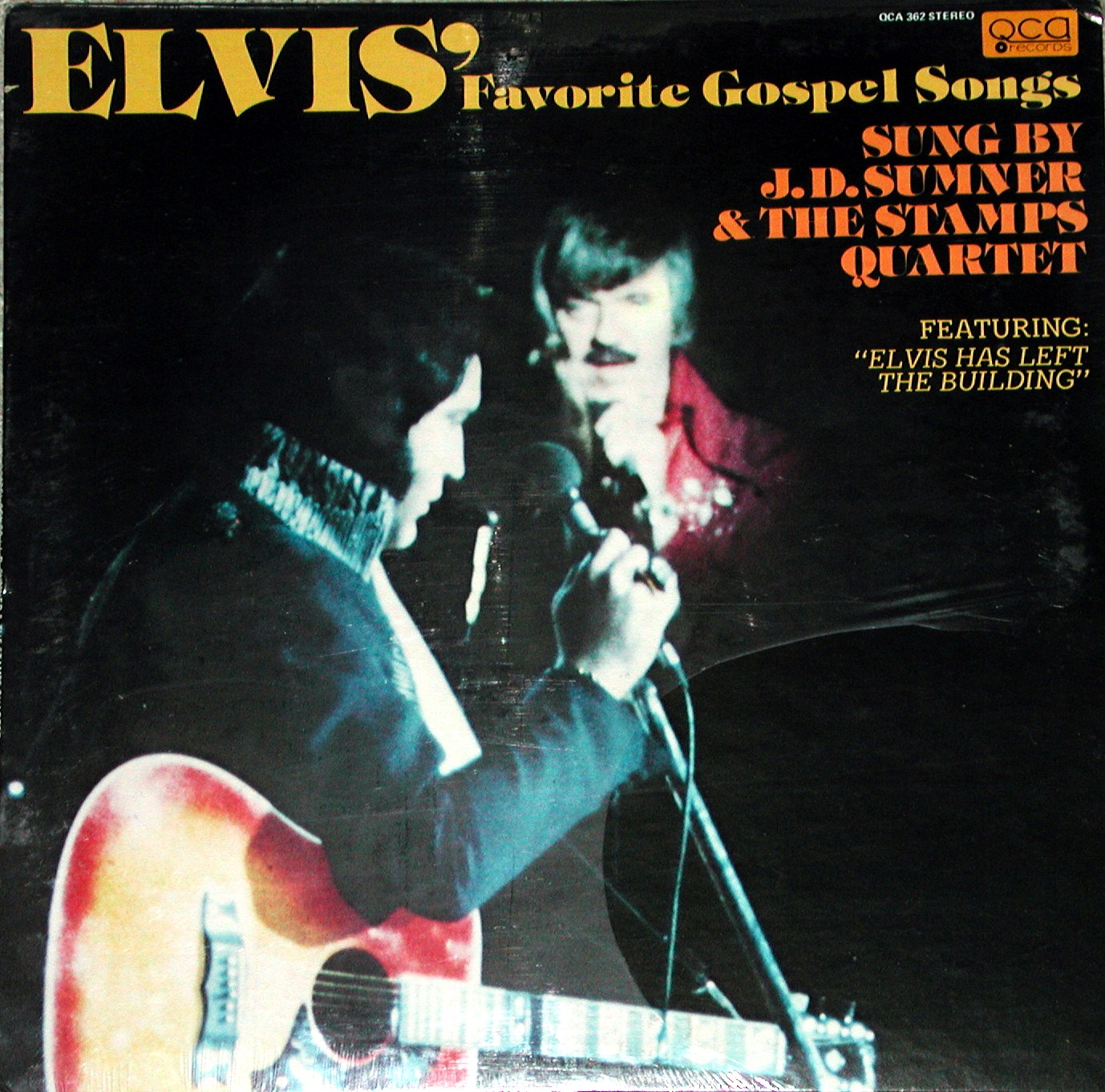 | | | | | |
| --- | --- | --- | --- | --- |
| Album | Cover | Quantity | Price | Comments |
| NM | VG | 1 | $65 | VG cover, album is near mint - SIGNED by JD Sumner on the back |
| M/SS | NM/SS | 1 | $40 | RARE. MINT-SEALED-UNPLAYED |

J. D. SUMNER AND THE BEST OF THE STAMPS
| | | | | |
| --- | --- | --- | --- | --- |
| Album | Cover | Quantity | Price | Comments |
| EX+ | VG | 1 | $10 | |

J. D. SUMNER AND THE STAMPS - SING GOSPEL CLASSICS (1973)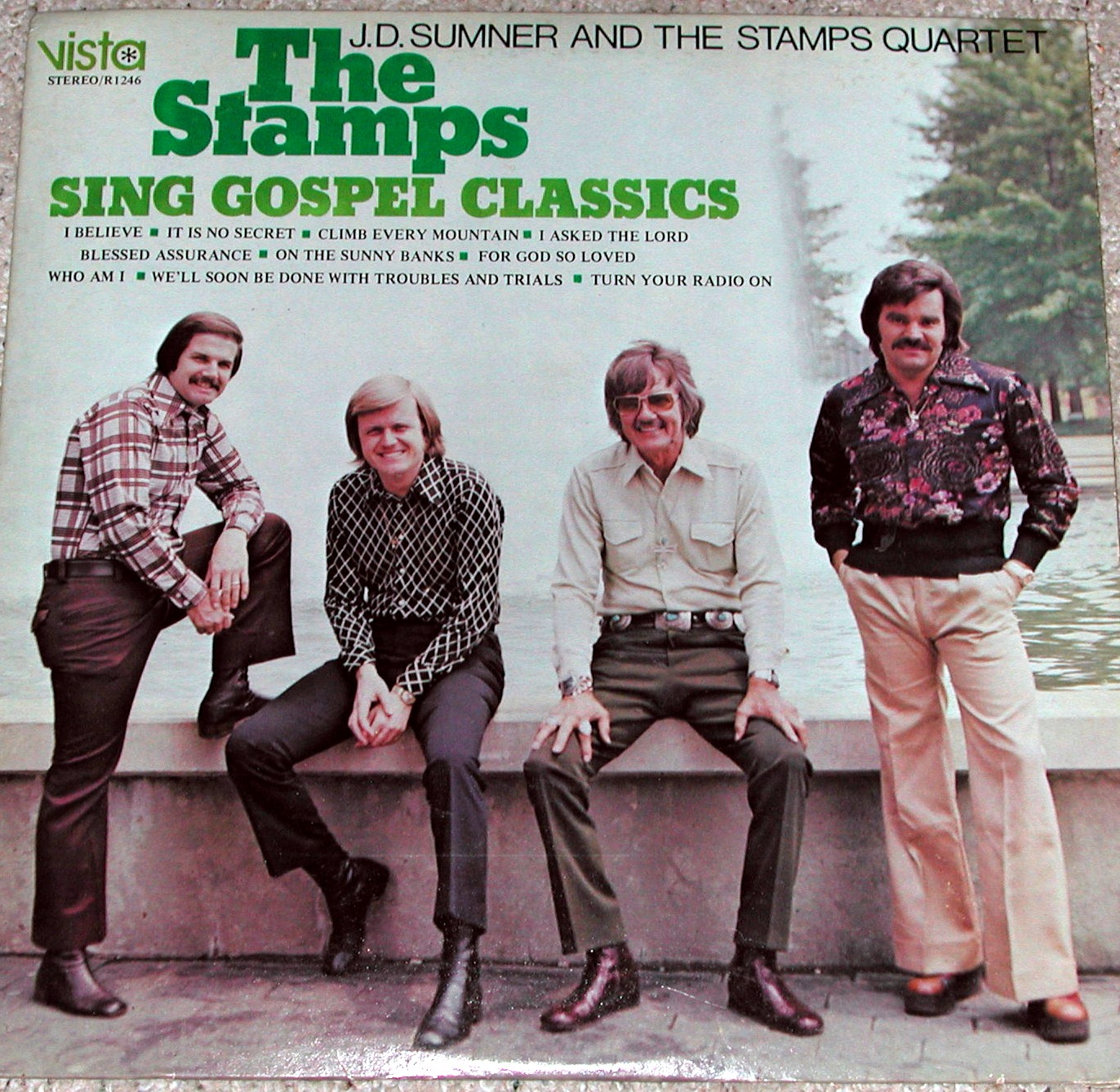 | | | | | |
| --- | --- | --- | --- | --- |
| Album | Cover | Quantity | Price | Comments |
| EX+ | EX- | 1 | $12 | |

J. D. SUMNER AND THE STAMPS - I WILL NEVER PASS THIS WAY AGAIN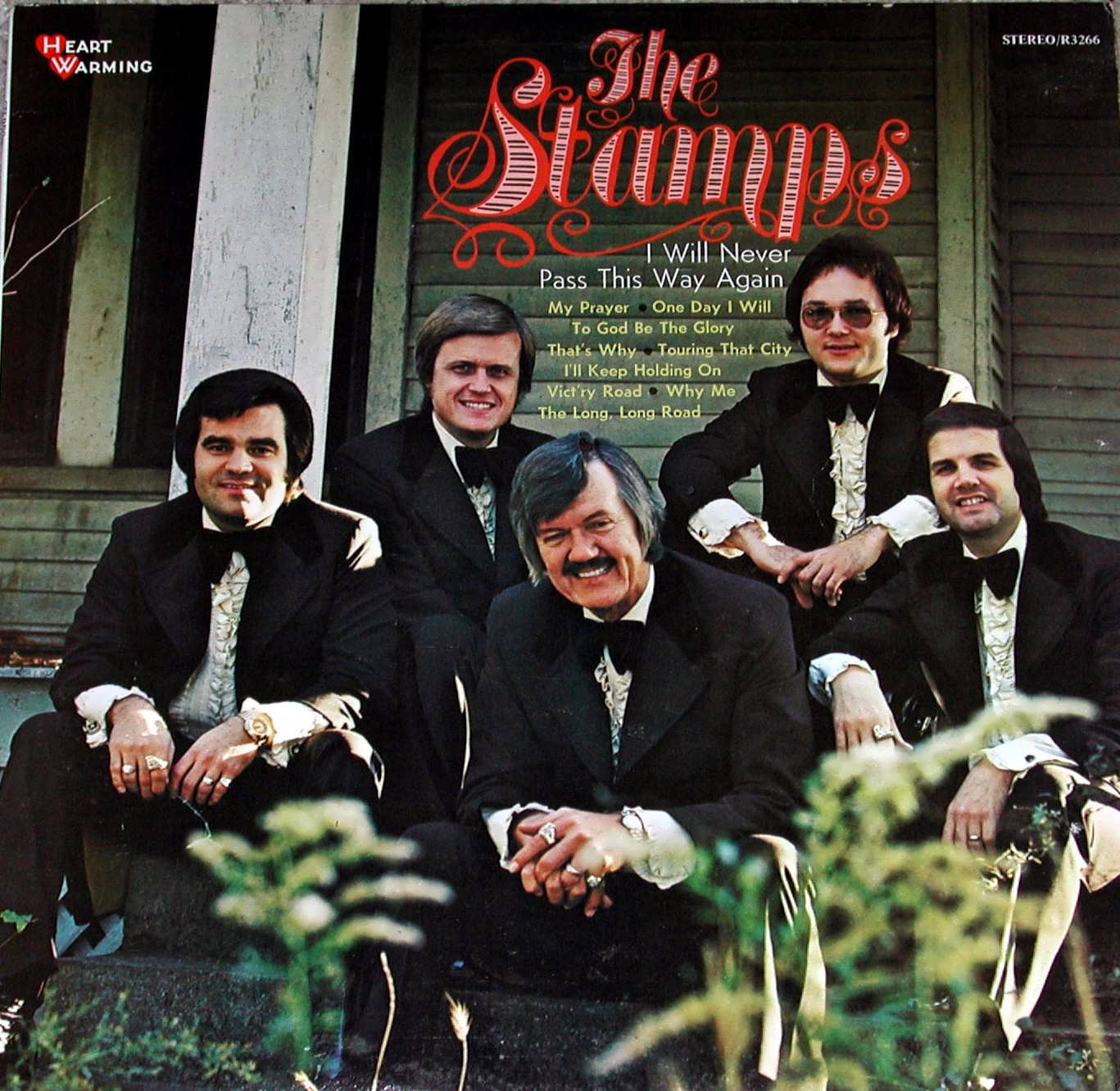 | | | | | |
| --- | --- | --- | --- | --- |
| Album | Cover | Quantity | Price | Comments |
| EX+ | VG+ | 1 | $20 | Very scarce album |

J. D. SUMNER AND THE STAMPS - SING GOLDEN GOSPEL HITS (1974)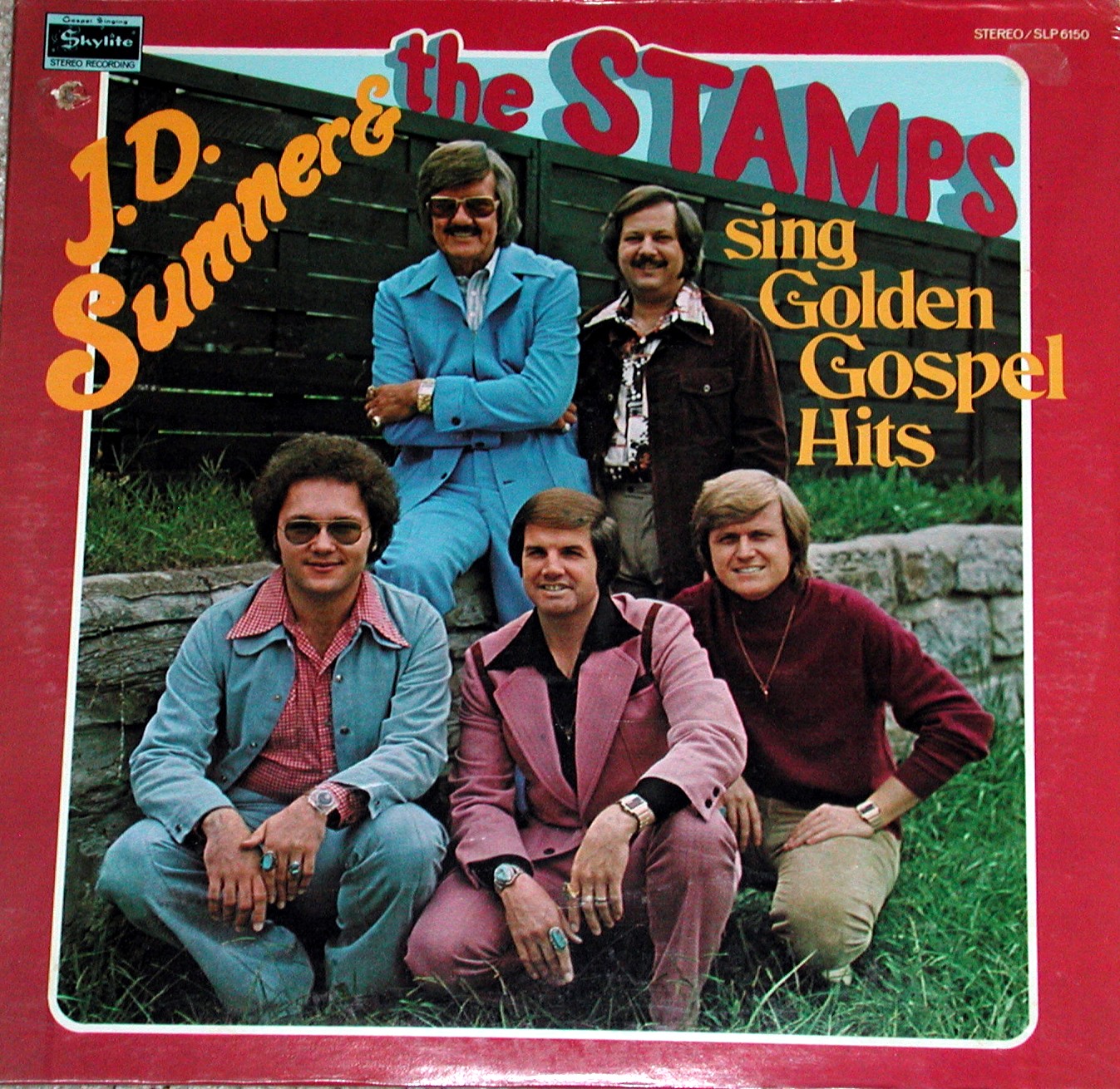 | | | | | |
| --- | --- | --- | --- | --- |
| Album | Cover | Quantity | Price | Comments |
| M/SS | NM/SS | 1 | $30 | MINT, SEALED, UNPLAYED - Hole in top left corner does not affect the album |
| NM | EX | 1 | $15 | Shrink wrap still intact |

J. D. SUMNER AND THE STAMPS - KEEP ME (1979)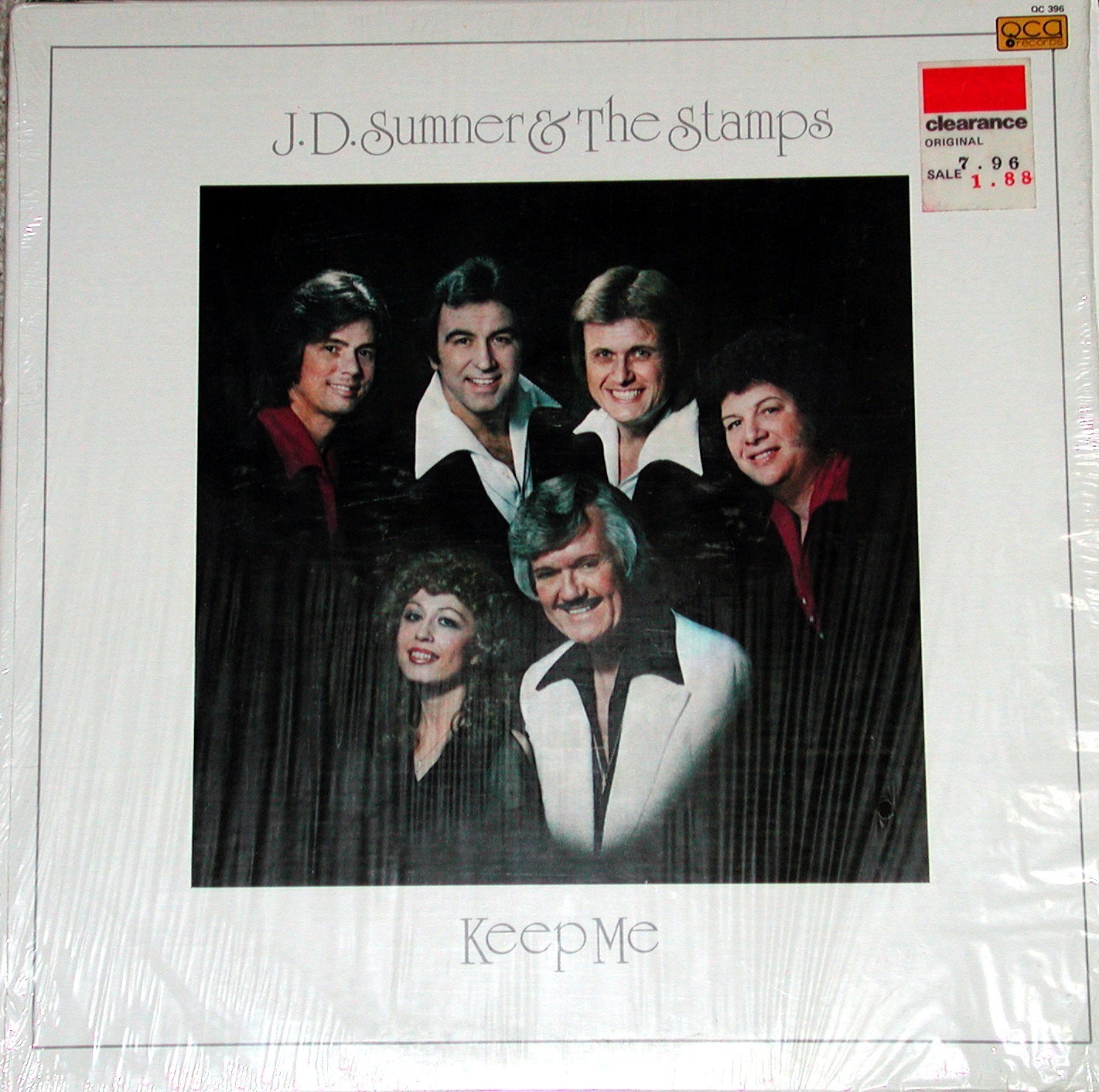 | | | | | |
| --- | --- | --- | --- | --- |
| Album | Cover | Quantity | Price | Comments |
| NM | NM | 1 | $25 | RARE album |

J. D. SUMNER AND THE STAMPS - FOR GOD SO LOVED THE WORLD (1979)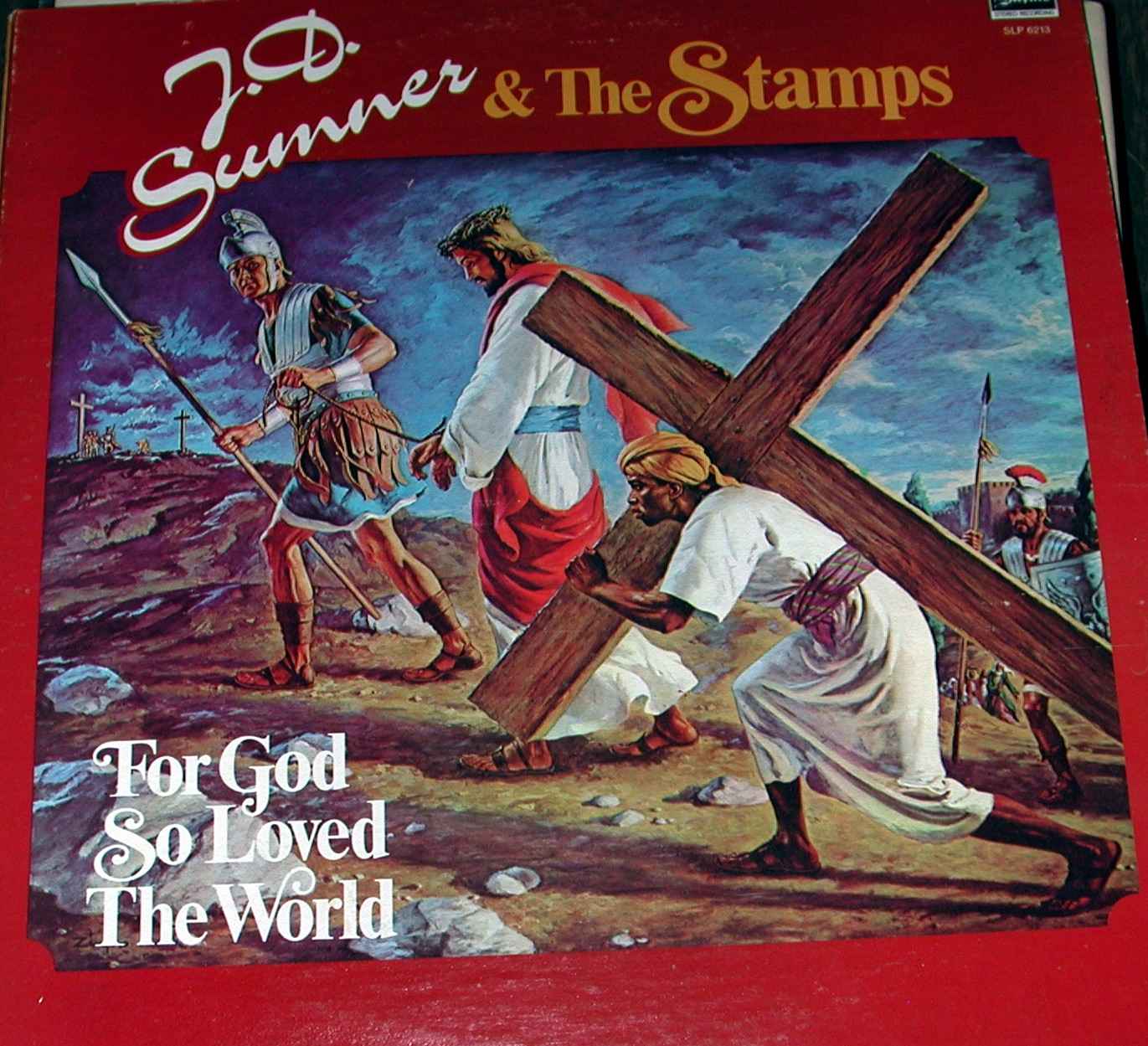 | | | | | |
| --- | --- | --- | --- | --- |
| Album | Cover | Quantity | Price | Comments |
| M/SS | EX/SS | 1 | $30 | MINT, SEALED, UNPLAYED - Hole in lower left corner does not affect the album |

J. D. SUMNER AND THE STAMPS - DADDY SANG BASS (1984)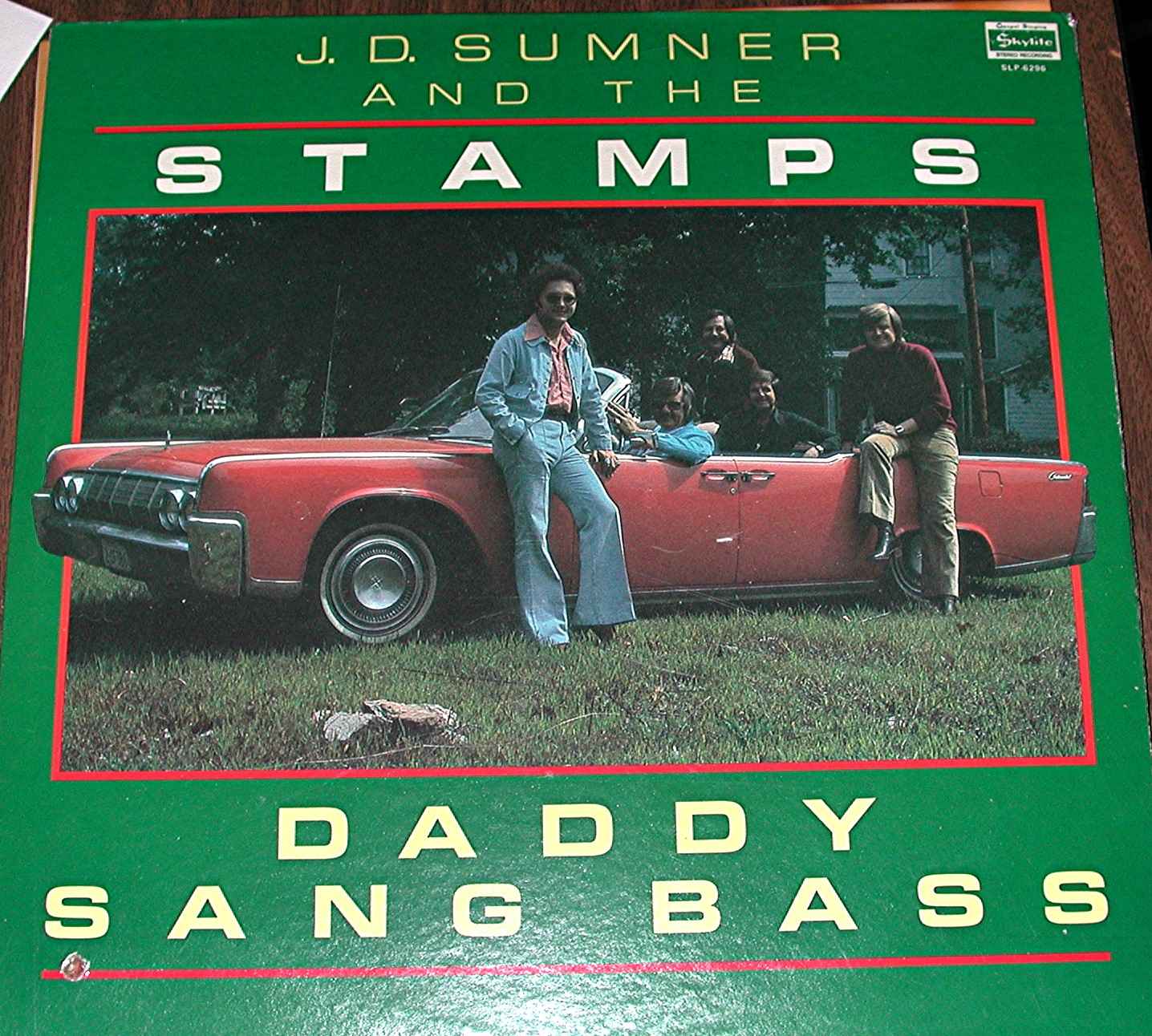 | | | | | |
| --- | --- | --- | --- | --- |
| Album | Cover | Quantity | Price | Comments |
| M/SS | NM/SS+ | 1 | $30 | MINT, SEALED, UNPLAYED - hole in cover |

J.D. SUMNER & THE STAMPS - FEATURING JIM HILL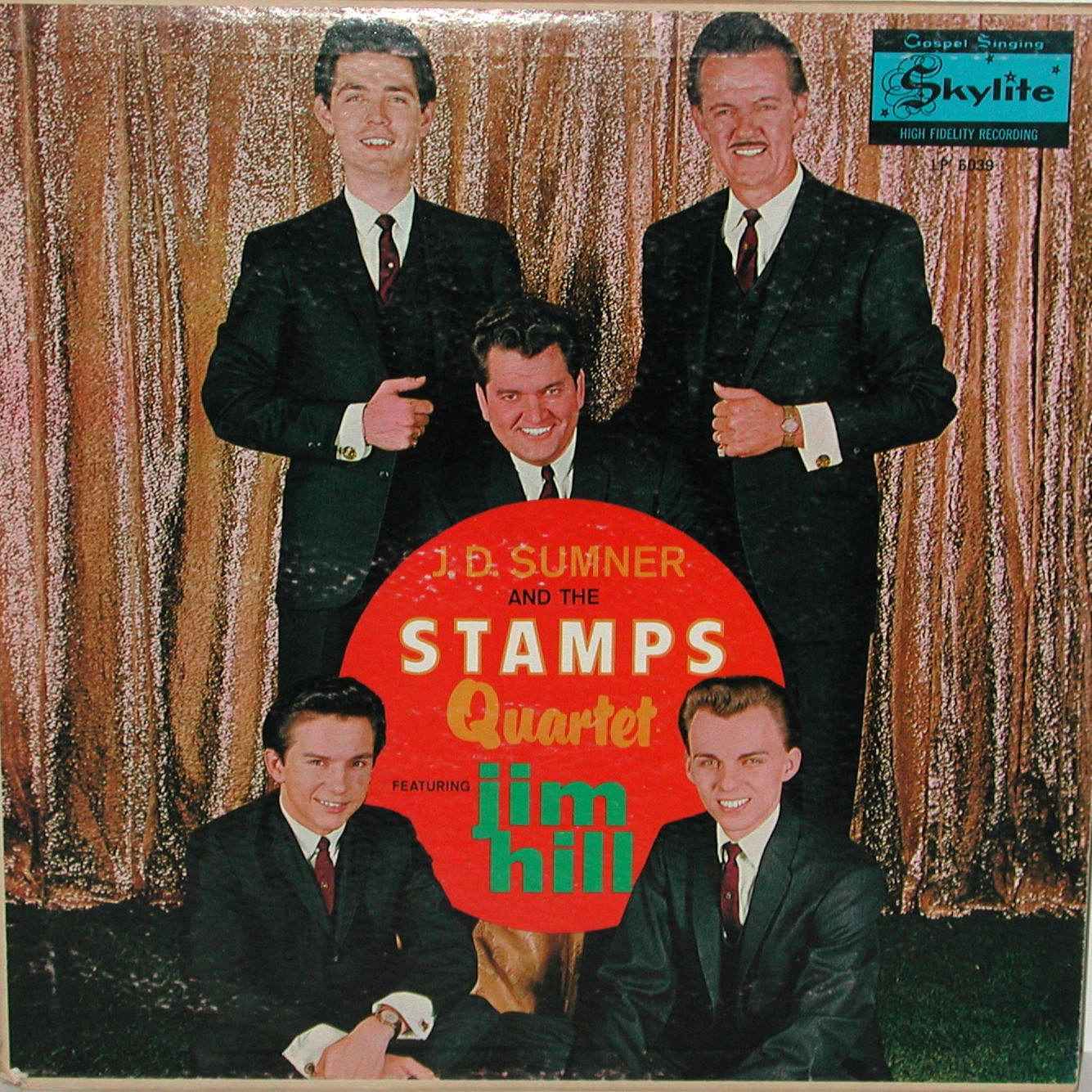 | | | | | |
| --- | --- | --- | --- | --- |
| Album | Cover | Quantity | Price | Comments |
| EX- | VG | 1 | $10 | |

J.D. SUMNER & THE STAMPS - SIGNS OF A GOOD LIFE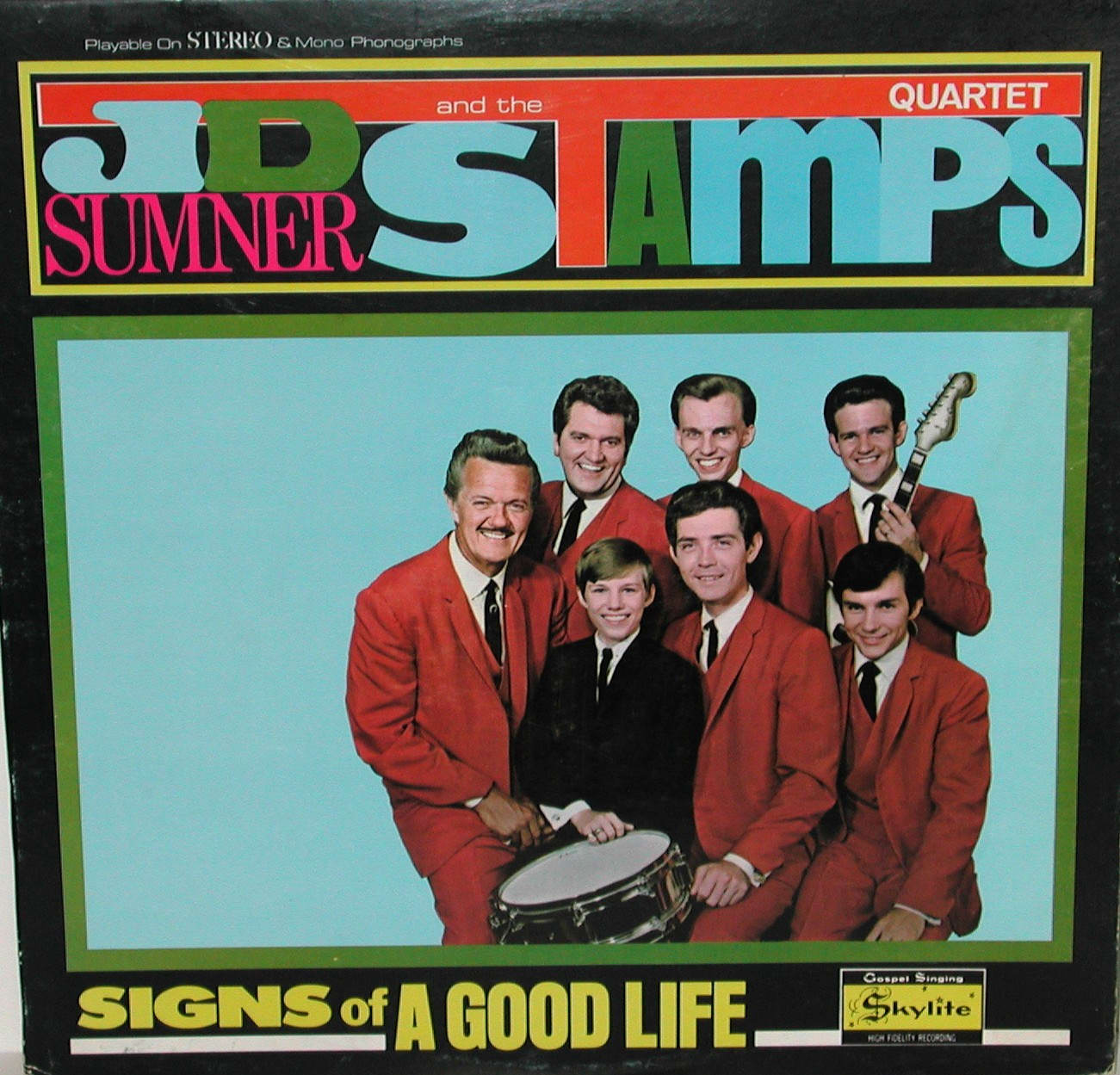 | | | | | |
| --- | --- | --- | --- | --- |
| Album | Cover | Quantity | Price | Comments |
| EX | EX | 1 | $12 | |
| EX | VG+ | 1 | $10 | |

J.D. SUMNER & THE STAMPS - GREEN, GREEN GRASS OF HOME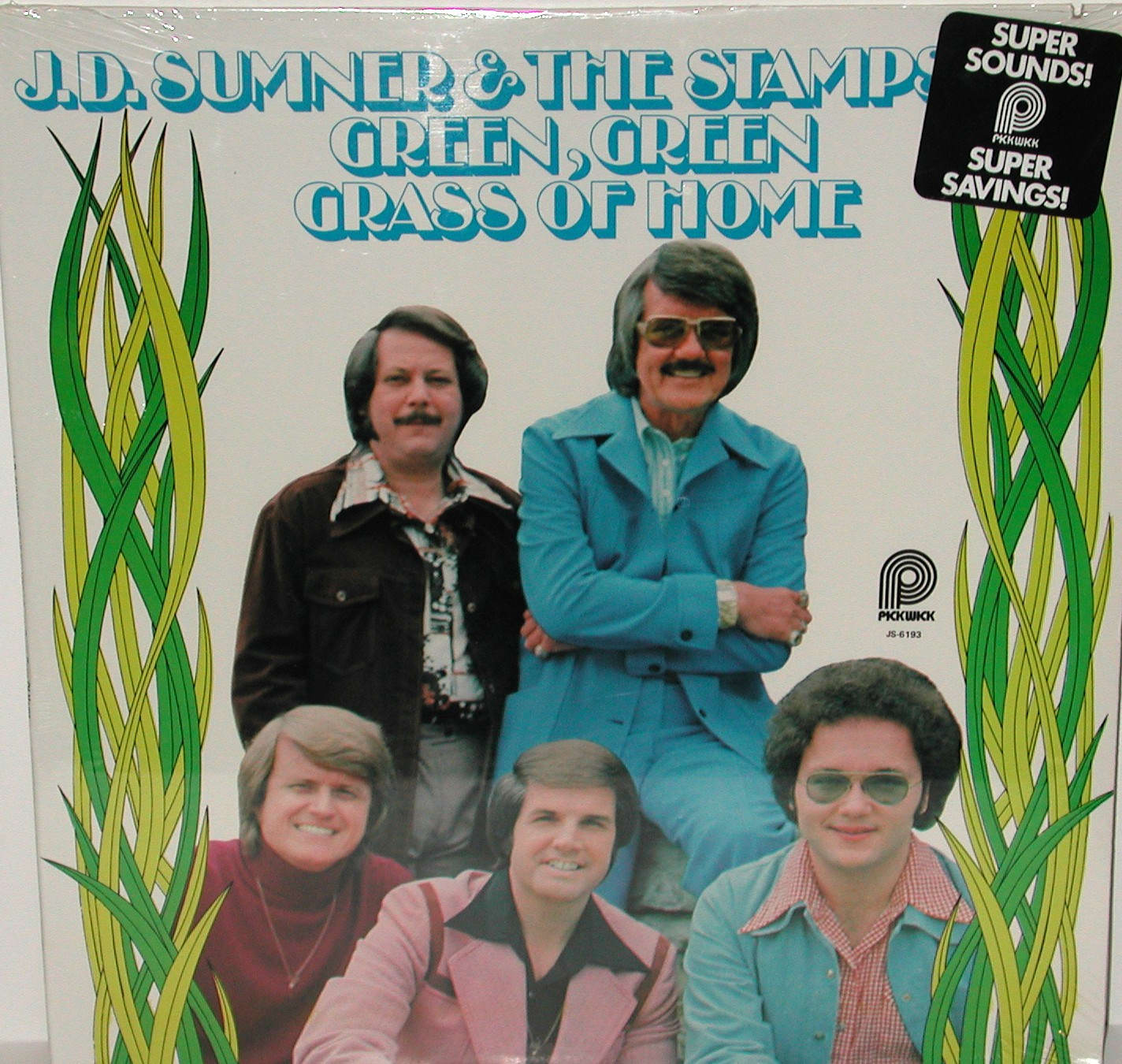 | | | | | |
| --- | --- | --- | --- | --- |
| Album | Cover | Quantity | Price | Comments |
| M/SS | NM/SS | 2 | $25 | MINT, SEALED, UNPLAYED |
| NM | NM | 1 | $15 | Virtually a new album |

J.D. SUMNER & THE EXCITING STAMPS QUARTET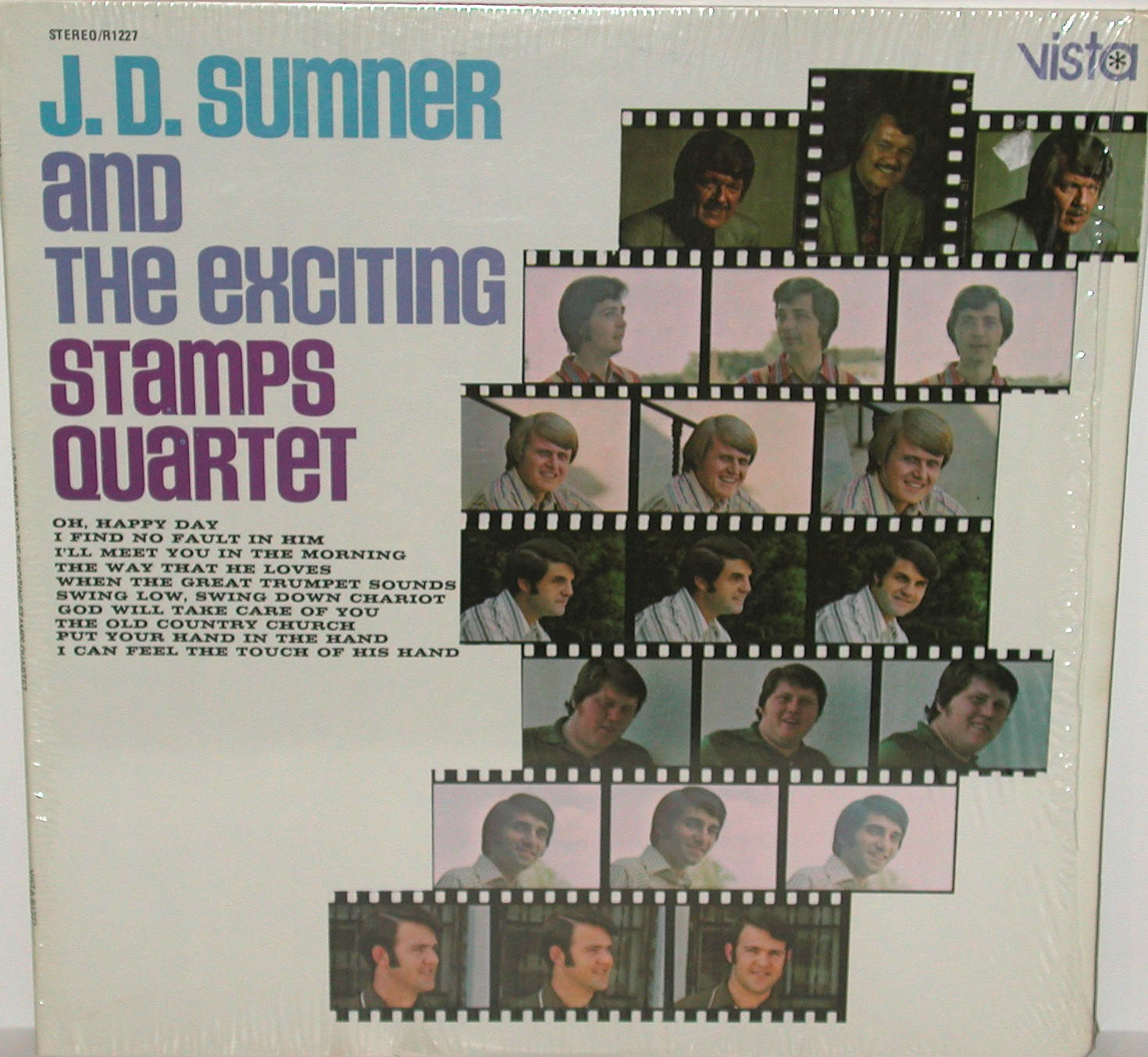 | | | | | |
| --- | --- | --- | --- | --- |
| Album | Cover | Quantity | Price | Comments |
| NM | VG+ | 1 | $10 | |