THE INSPIRATIONS
The Inspirations were formed in 1964 with an ensemble that has stayed together ever since. The group looks very much now like it did forty years ago: Archie Watkins (tenor), Eddie Deitz (lead), Troy Burns (baritone), Martin Cook (piano), and Jack Laws (lead). They later added Mike Holcomb at bass. This is one of my favorite groups, and if you like a traditional Southern Gospel quartet that hits the high and the low notes, you'll love The Inspirations.

AUTOGRAPHED PHOTOS - THE INSPIRATIONS
Signed by Archie Watkins, Eddie Deitz, Martin Cook, Ron Hutchins, Mike Cook and Mike Holcolm
Not for sale

THE INSPIRATIONS - OUR PIONEER HERITAGE
VERY RARE FIRST ALBUM
(Archie Watkins and Troy Burns were still in high school together, and Martin Cook was a high school chemistry teacher !)
Their first album (very rare)

THE INSPIRATIONS - COOL WATER
(Their second album)

THE INSPIRATIONS - WHAT A WONDERFUL TIME
(Their 4th Album)
SIGNED by 8 MEMBERS !
(Martin Cook, Mike Holcomb, Dale Jones, Archie Watkins, Ronnie Hutchins, Eddie Dietz, Jack Laws and Troy Burns)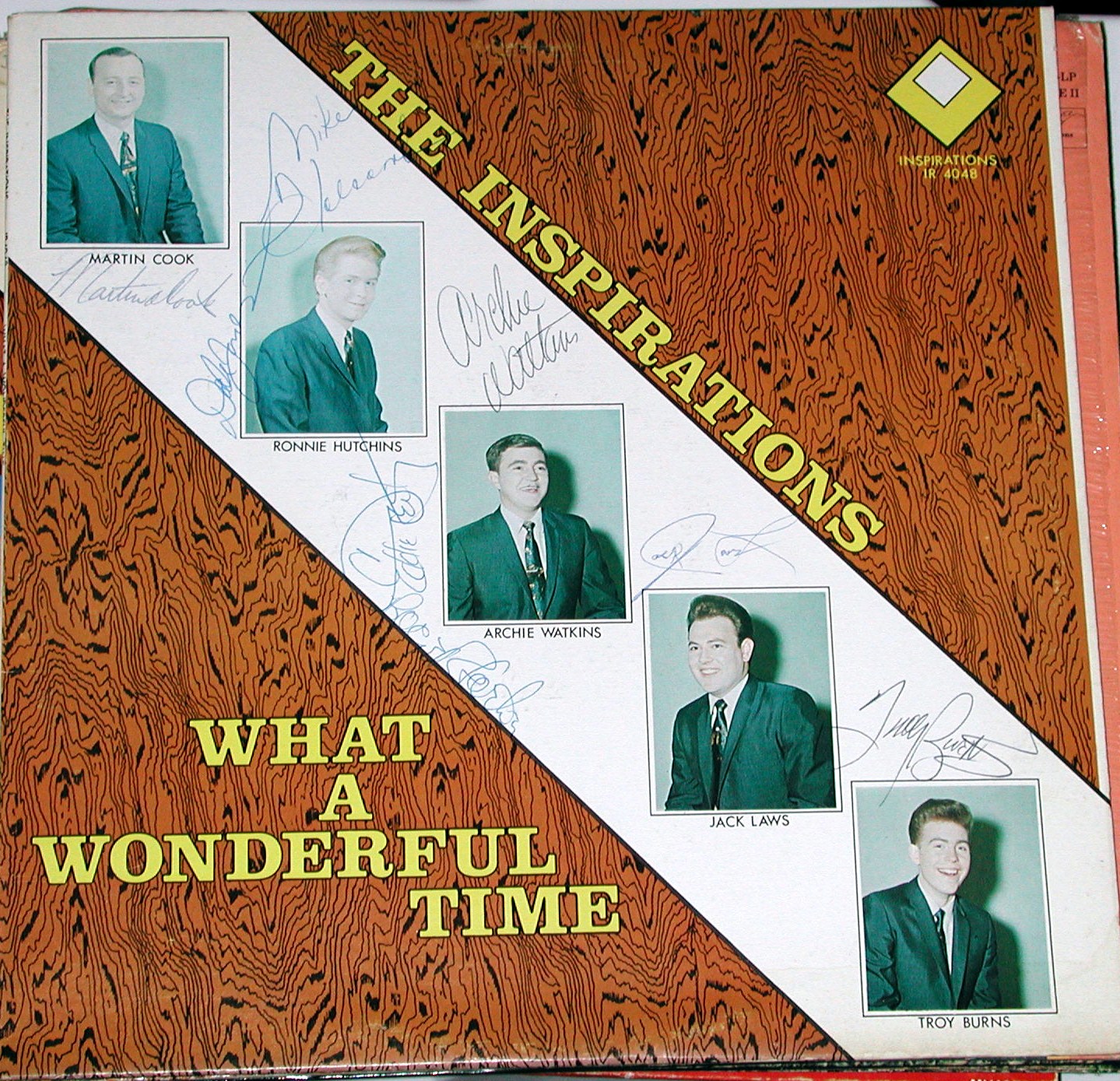 | | | | | |
| --- | --- | --- | --- | --- |
| Album | Cover | Quantity | Price | Comments |
| NM | VG+ | 1 | $75 | Nice, clear signatures. Some writing on the back (minor) |

THE INSPIRATIONS - WAKE UP IN GLORY
AUTOGRAPHED by Archie Watkins, Martin Cook, Ron Hutchins, Myron Cook and Eddie Dietz
| | | | | |
| --- | --- | --- | --- | --- |
| Album | Cover | Quantity | Price | Comments |
| EX- | VG | 1 | $50 | Signed by Archie Watkins, Martin Cook, Ron Hutchins, Eddie Dietz, and Myron Cook |

THE INSPIRATIONS - WE SHALL RISE
RARE ALTERNATE COVER (IN CURSIVE)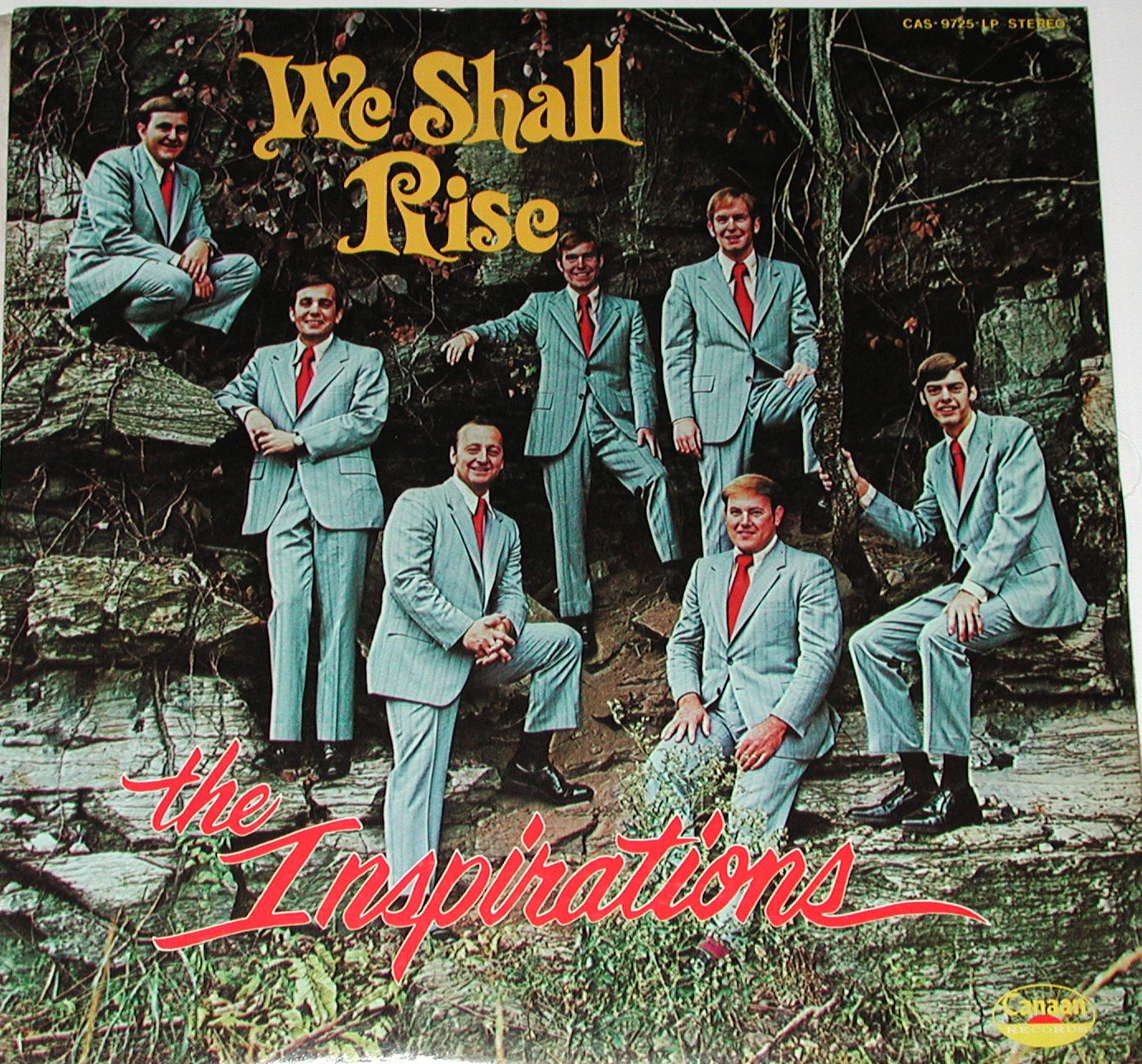 | | | | | |
| --- | --- | --- | --- | --- |
| Album | Cover | Quantity | Price | Comments |
| EX | NM | 1 | $30 | |

THE INSPIRATIONS - TOURING THE CITY (1973)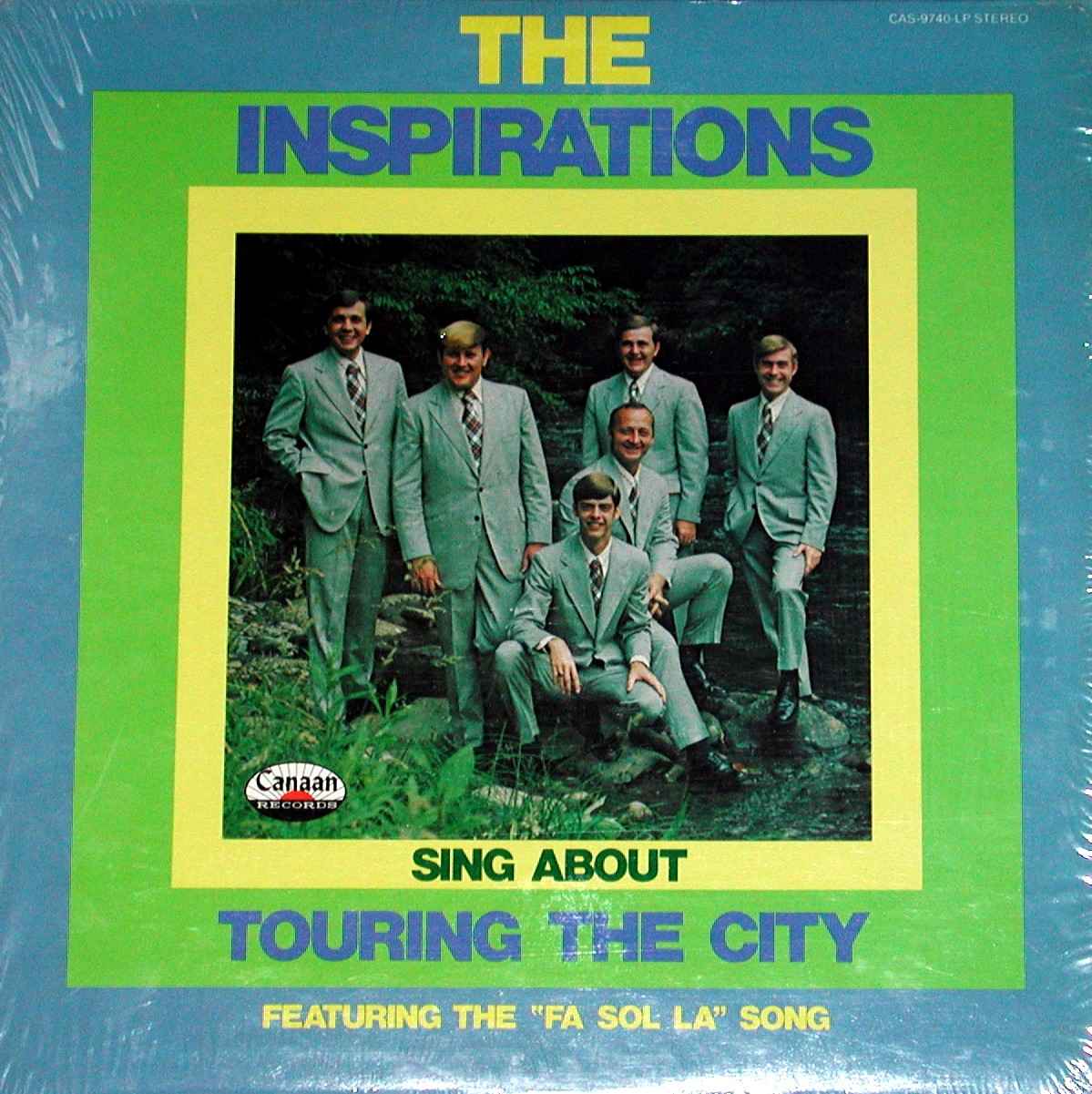 | | | | | |
| --- | --- | --- | --- | --- |
| Album | Cover | Quantity | Price | Comments |
| VG+ | EX | 1 | $15 | Still in shrink wrap |

THE INSPIRATIONS - WHEN I WAKE UP TO SLEEP NO MORE (1973)
| | | | | |
| --- | --- | --- | --- | --- |
| Album | Cover | Quantity | Price | Comments |
| EX+ | VG+ | 1 | $15 | |
| EX | VG+ | 1 | $12 | |

THE INSPIRATIONS - MORE TO GO TO HEAVEN FOR (1978)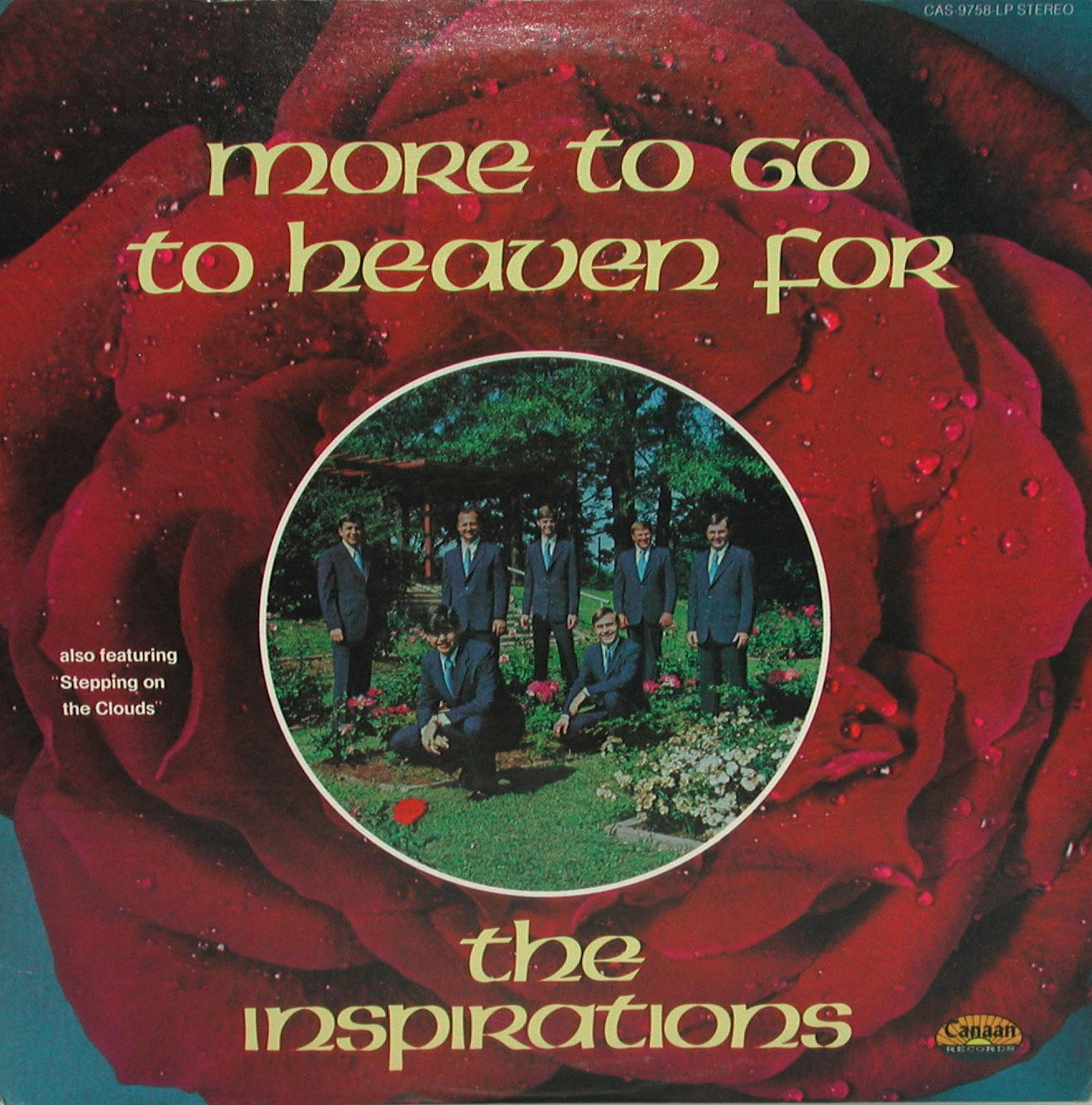 | | | | | |
| --- | --- | --- | --- | --- |
| Album | Cover | Quantity | Price | Comments |
| EX | EX+ | 1 | $20 | Still in shrink wrap. Old Sears price sticker |

THE INSPIRATIONS - I'M TAKING A FLIGHT (1975)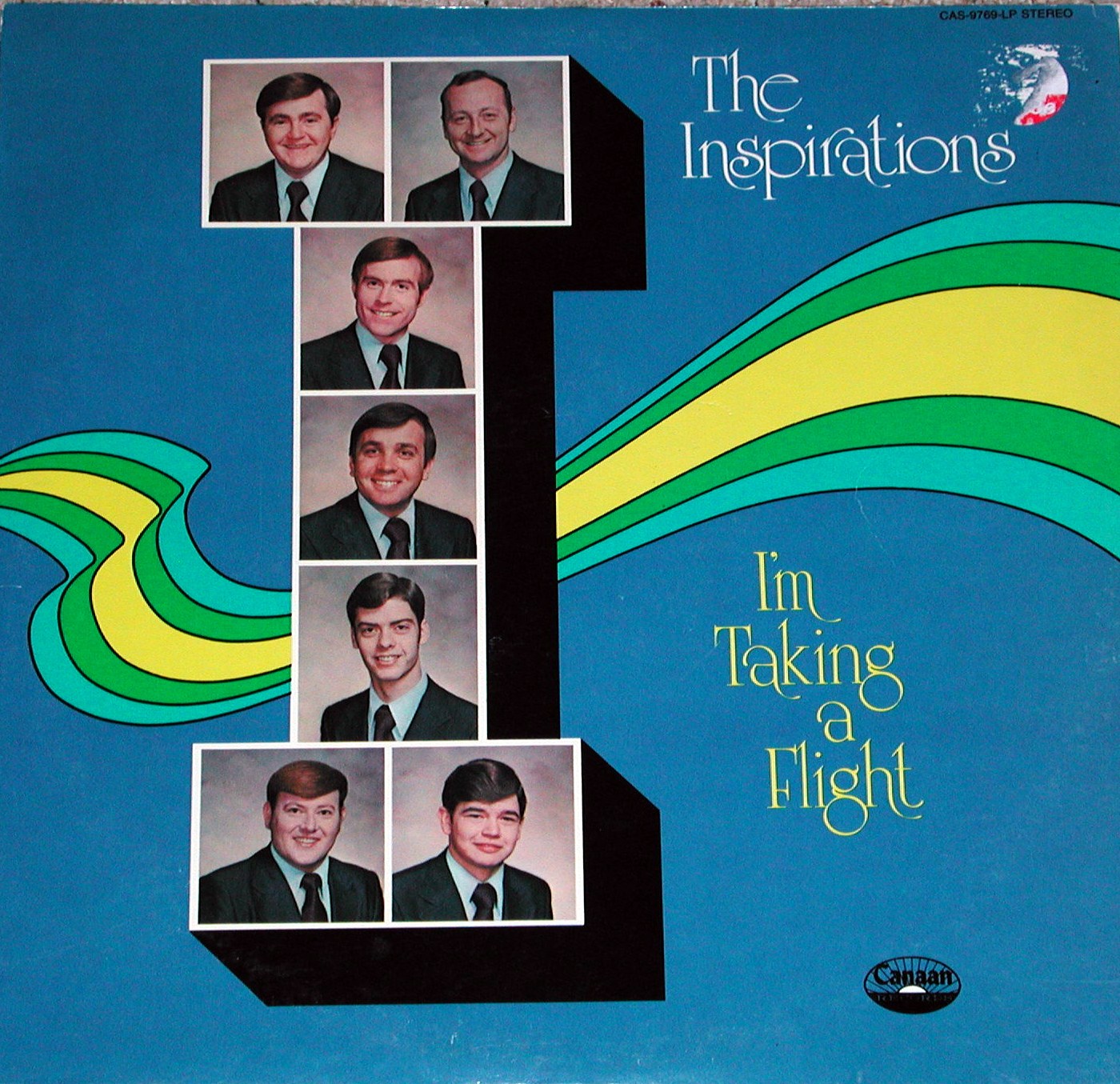 | | | | | |
| --- | --- | --- | --- | --- |
| Album | Cover | Quantity | Price | Comments |
| EX+ | VG+ | 1 | $15 | |
| VG+ | VG | 1 | $10 | |

THE INSPIRATIONS - 12th ANNIVERSARY LIVE (1976)
| | | | | |
| --- | --- | --- | --- | --- |
| Album | Cover | Quantity | Price | Comments |
| NM | VG+ | 1 | $40 | Signed by Archie Watkins, Mike Holcomb, Troy Burns, Jack Laws, and 2 others |

THE INSPIRATIONS - A NIGHT OF INSPIRATION LIVE (1976)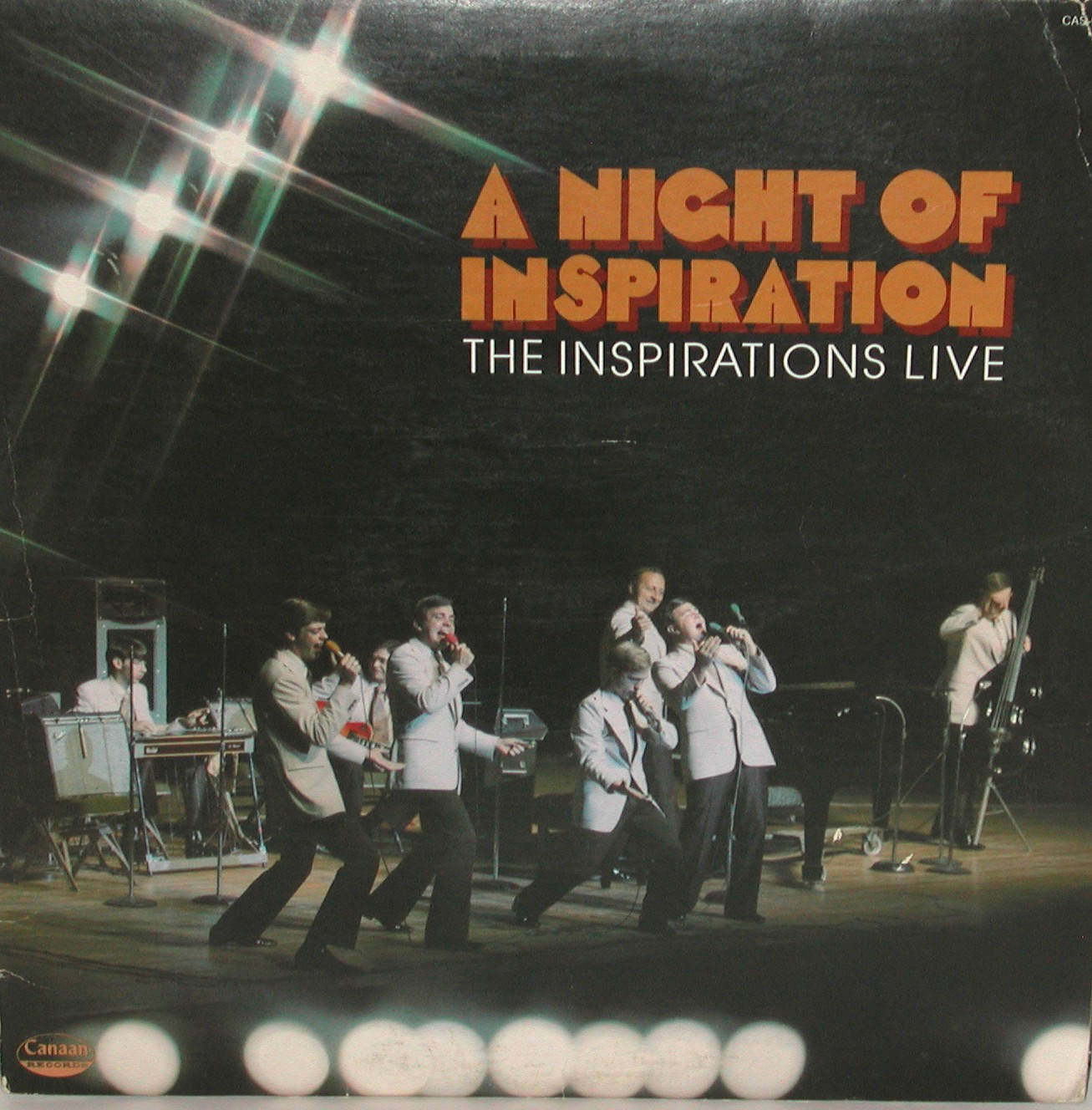 | | | | | |
| --- | --- | --- | --- | --- |
| Album | Cover | Quantity | Price | Comments |
| EX+ | VG | 1 | $15 | |

THE INSPIRATIONS - ON HEAVEN'S BRIGHT SHORE (1976)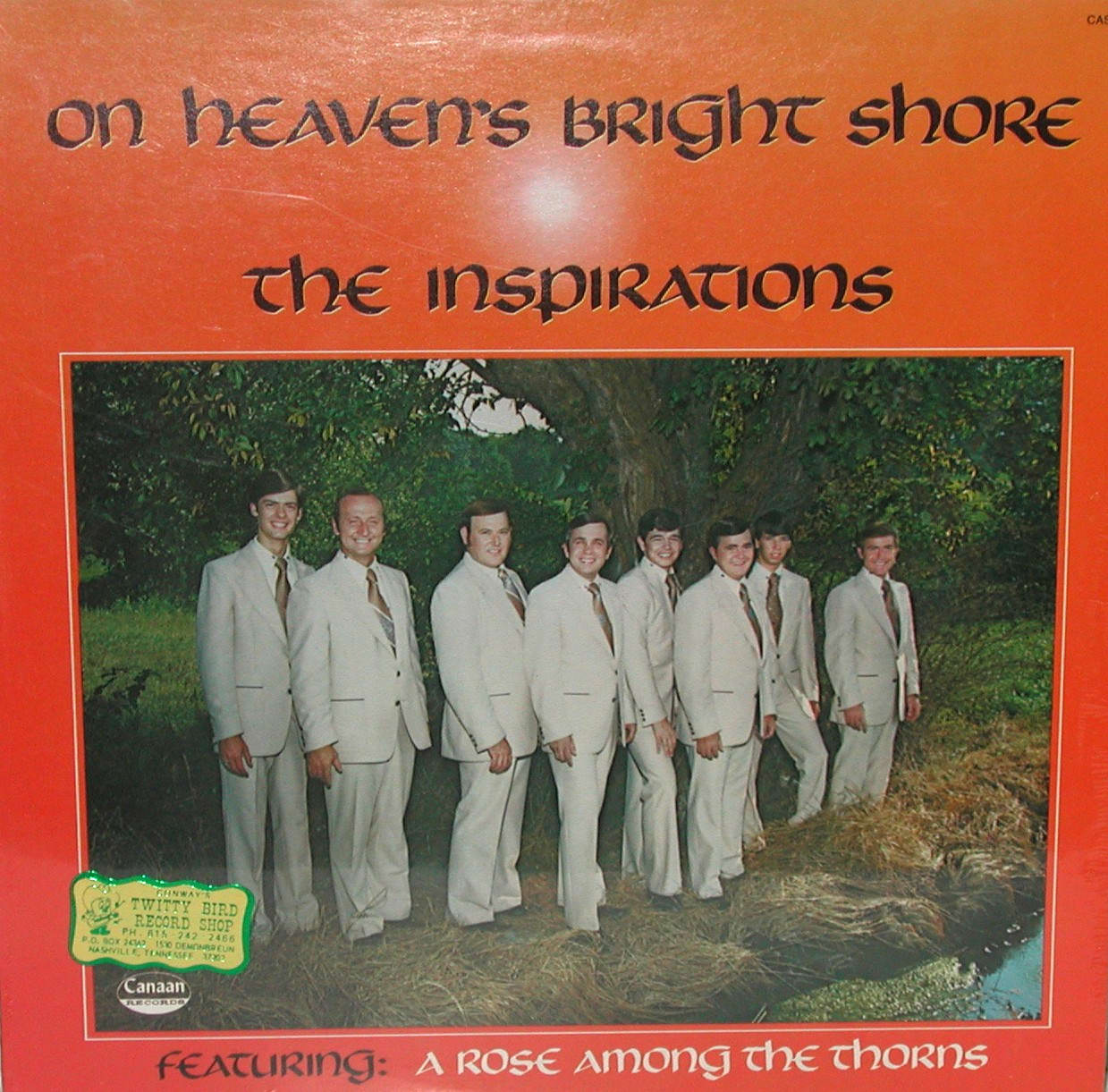 | | | | | |
| --- | --- | --- | --- | --- |
| Album | Cover | Quantity | Price | Comments |
| M/SS | M/SS | 1 | $30 | MINT - STILL SEALED |
| VG+ | VG+ | 1 | $10 | |

THE INSPIRATIONS - WHEN I GET HOME (1977)
| | | | | |
| --- | --- | --- | --- | --- |
| Album | Cover | Quantity | Price | Comments |
| M/SS | EX+/SS | 1 | $25 | MINT - STILL SEALED |

THE INSPIRATIONS - LOOKING FOR YOU (1978)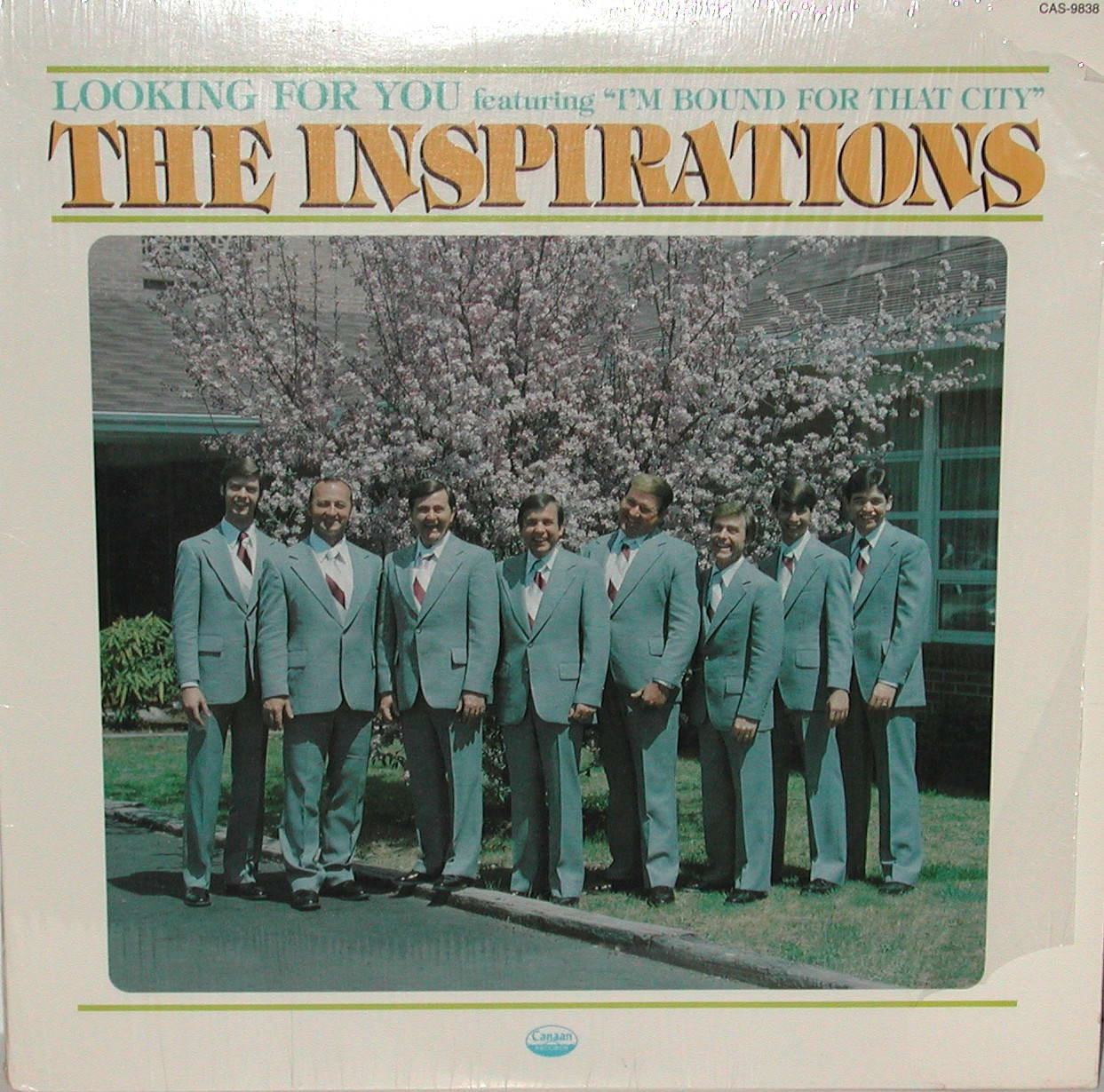 | | | | | |
| --- | --- | --- | --- | --- |
| Album | Cover | Quantity | Price | Comments |
| M/SS | NM/SS | 1 | $30 | MINT - STILL SEALED |

THE INSPIRATIONS - SING ME A GOSPEL SONG (1980)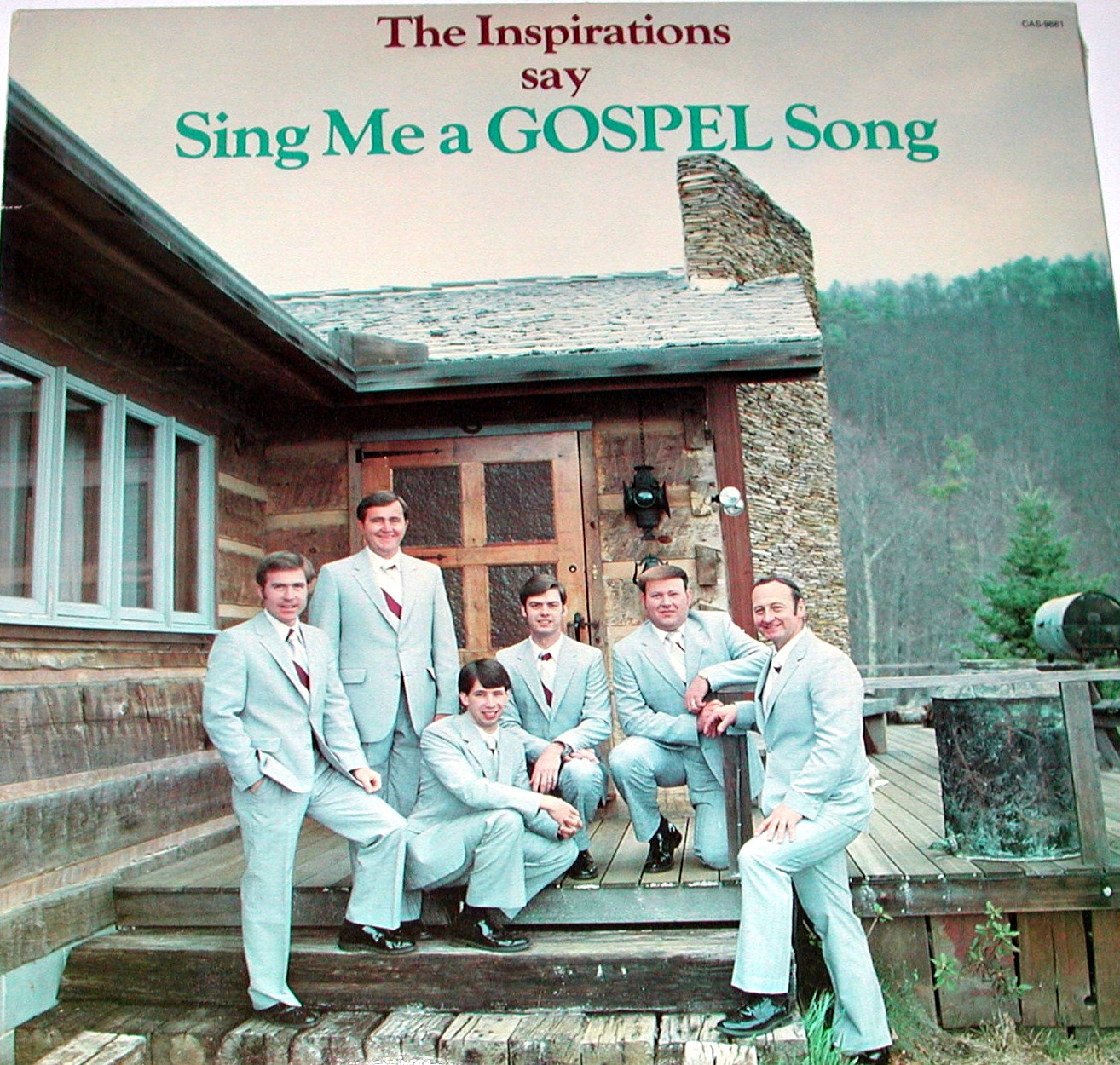 | | | | | |
| --- | --- | --- | --- | --- |
| Album | Cover | Quantity | Price | Comments |
| EX+ | EX+ | 2 | $18 | Still has shrink wrap |
| EX+ | VG+ | 1 | $12 | |

THE INSPIRATIONS - IS THAT FOOTSTEPS THAT I HEAR? (1981)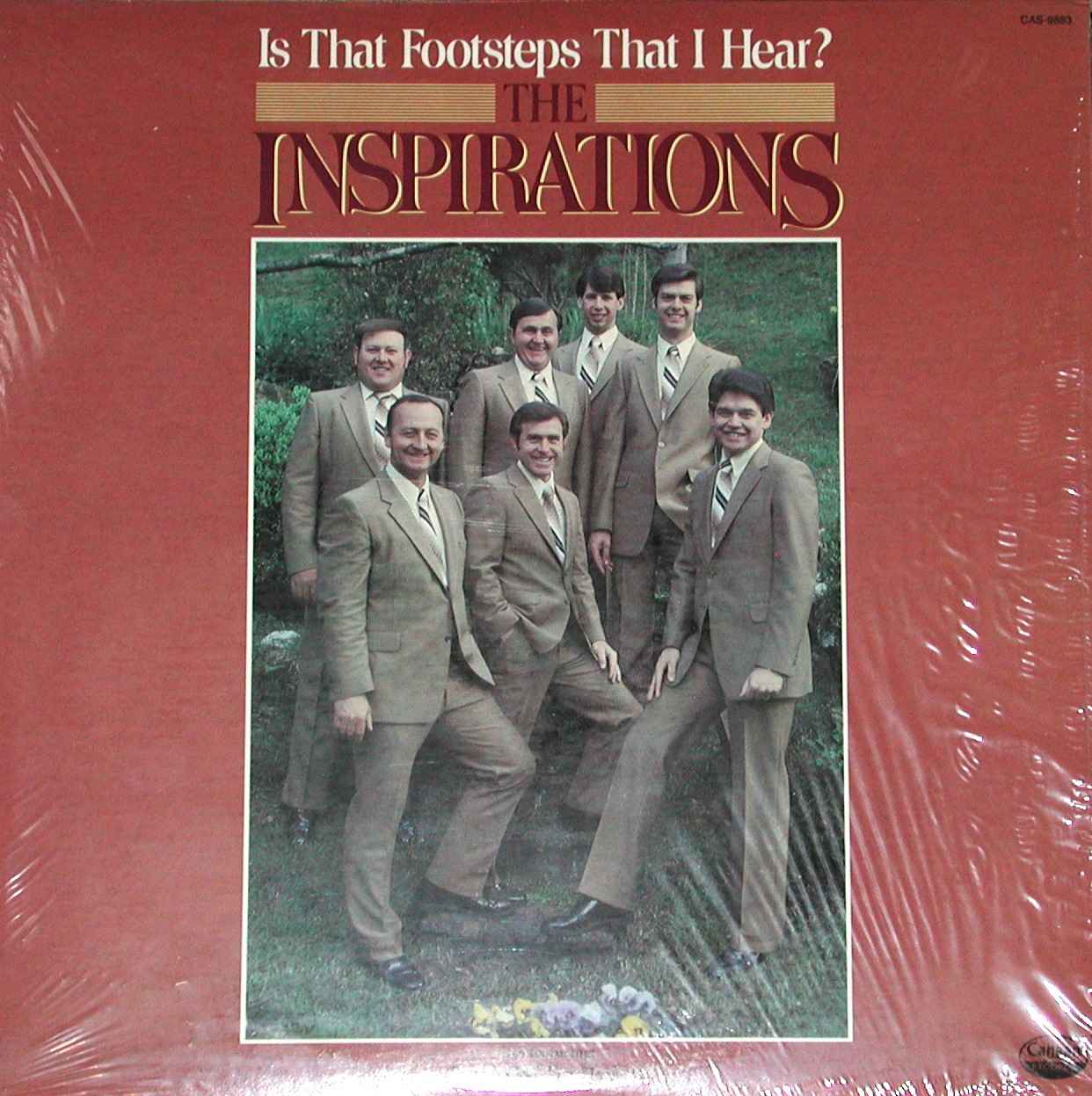 | | | | | |
| --- | --- | --- | --- | --- |
| Album | Cover | Quantity | Price | Comments |
| M/SS | M/SS | 1 | $30 | MINT - STILL SEALED |
| NM | EX- | 1 | $18 | Still in shrink wrap |