THE DIXIE ECHOES
The Dixie Echoes was one of the most popular groups in the 60's, spurred largely by their television exposure. The group had an upbeat sound and great vocals. Early members were Joe and Sue Whitfield, Dale Shelnut, Calvin Runion, Ralph Jarman, and Coy Cook. They were later joined by Ken Turner and Tim Riley (of Gold City fame) singing bass. On guitar were Donnie Register and Jerry McGuire.
Also see albums by Coy Cook.
Click the boxes below to hear the Dixie Echoes sing "Trouble in My Way" and "Give Up"

THE DIXIE ECHOES - EXCITING AND INSPIRING (1964)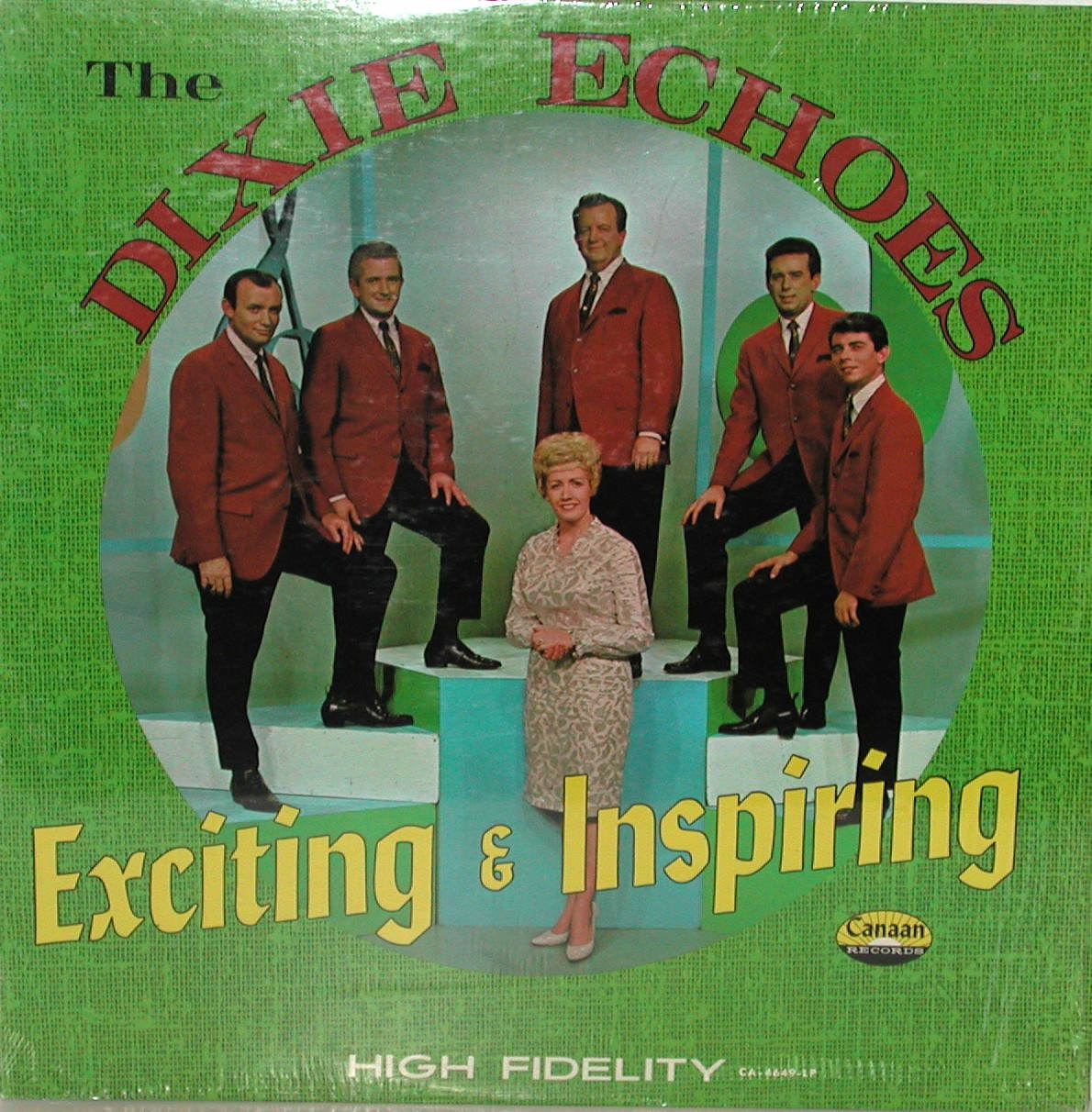 | | | | | |
| --- | --- | --- | --- | --- |
| Album | Cover | Quantity | Price | Comments |
| M/SS | NM/SS | 1 | $30 | MINT, SEALED, UNPLAYED |
| NM | NM | 1 | $20 | Still has shrink wrap |
| NM | EX | 1 | $18 | Name (label) on cover |

THE DIXIE ECHOES - LIVING BY FAITH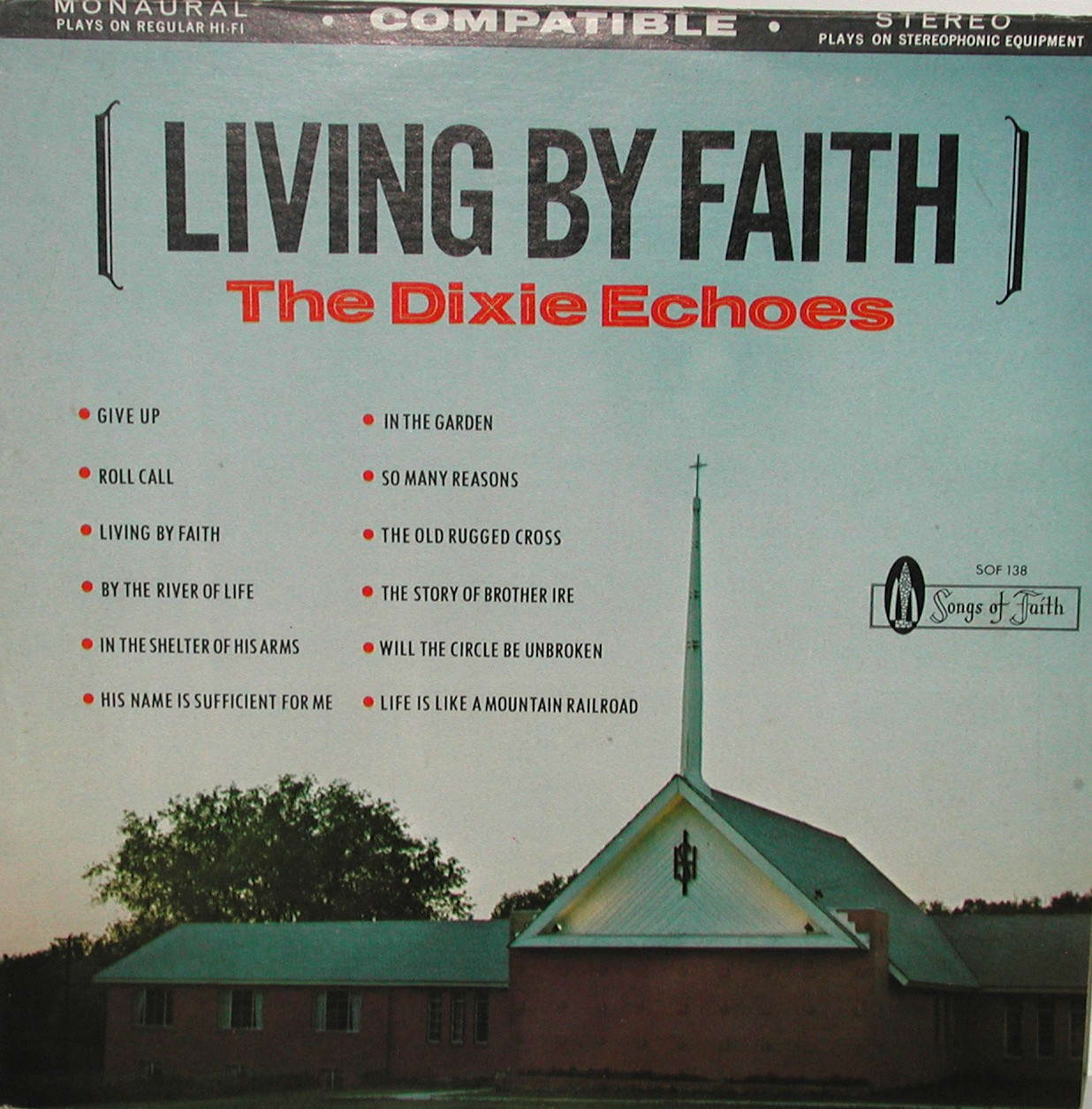 | | | | | |
| --- | --- | --- | --- | --- |
| Album | Cover | Quantity | Price | Comments |
| M/SS | M/SS | 1 | $30 | MINT, SEALED, UNPLAYED |

THE DIXIE ECHOES - SING SONGS OF FAITH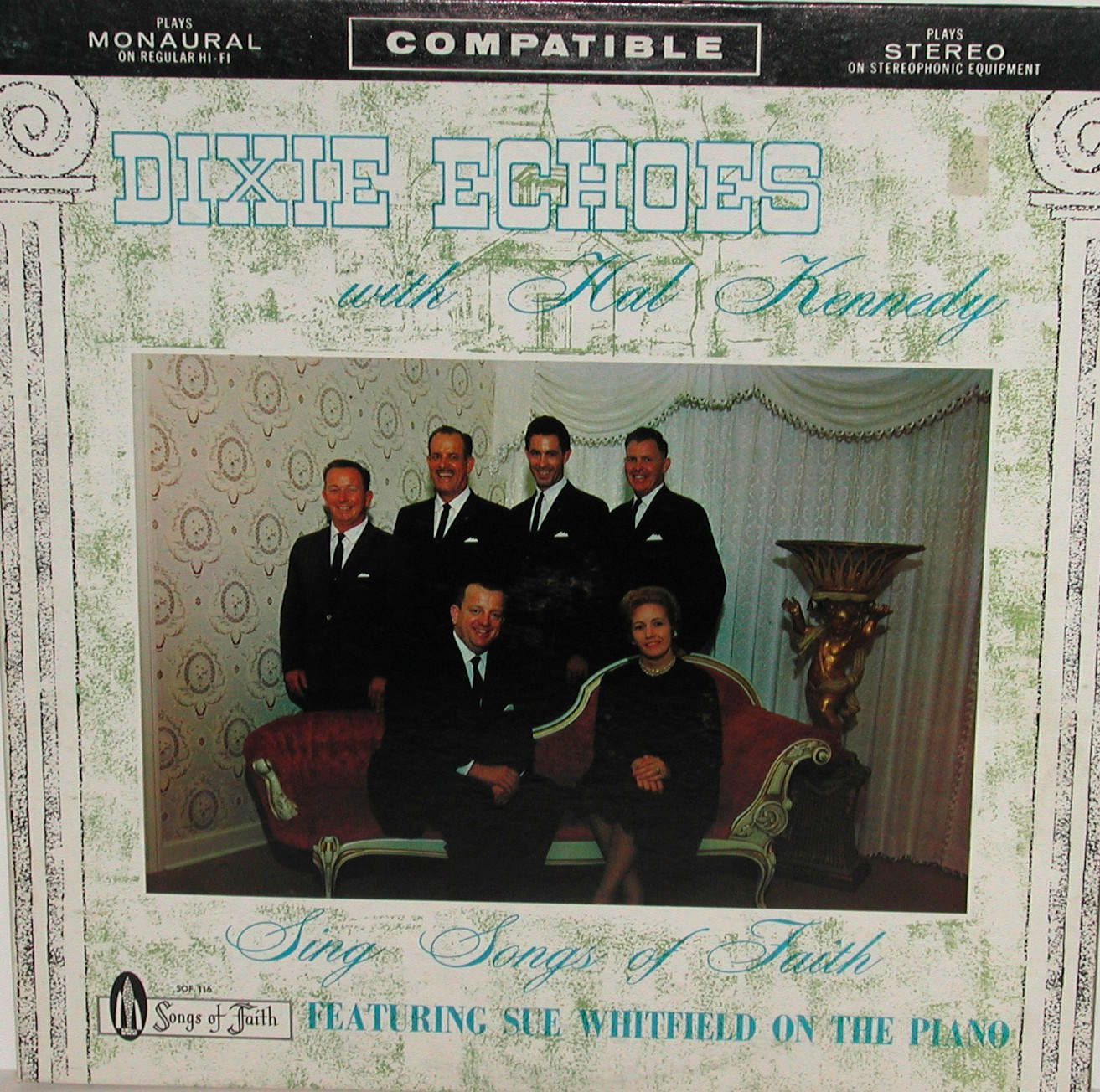 | | | | | |
| --- | --- | --- | --- | --- |
| Album | Cover | Quantity | Price | Comments |
| EX | EX | 1 | $12 | |

THE DIXIE ECHOES - HE TOUCHED ME
(Reissue of "Exciting & Inspiring" album)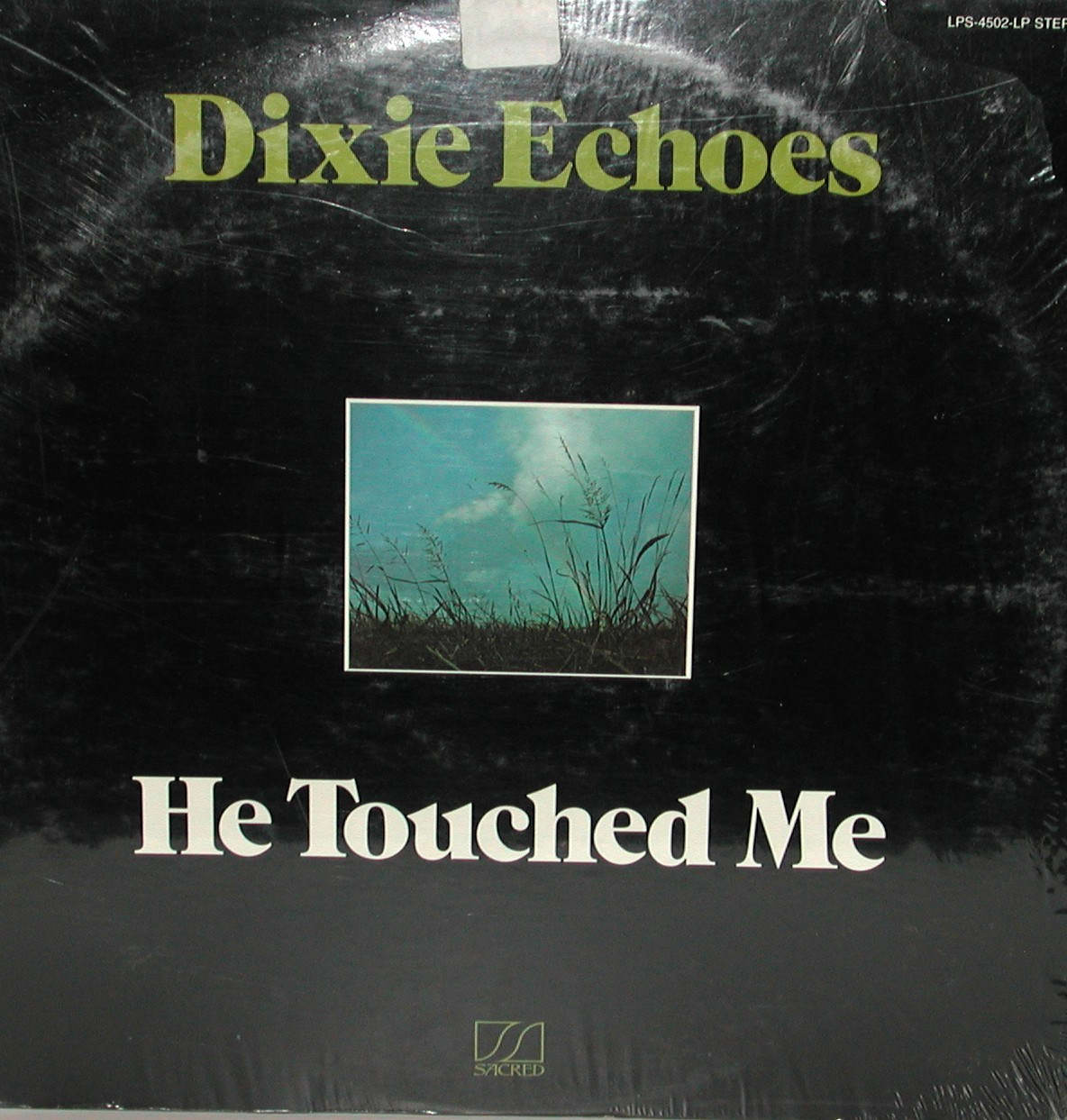 | | | | | |
| --- | --- | --- | --- | --- |
| Album | Cover | Quantity | Price | Comments |
| EX+ | VG+ | 1 | $10 | Still has shrink wrap intact |

DIXIE ECHOES - MY REAL HOME (1974)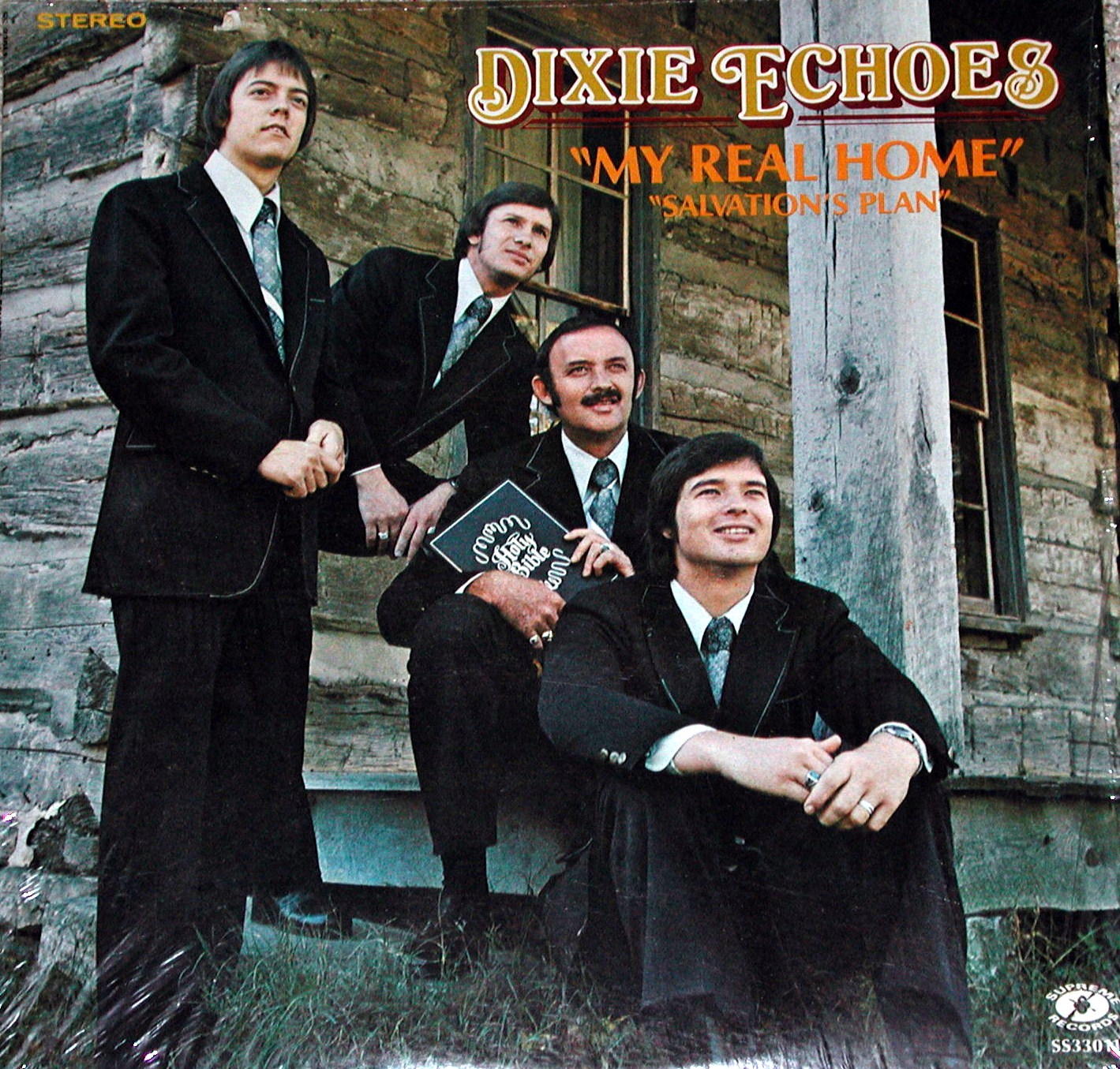 | | | | | |
| --- | --- | --- | --- | --- |
| Album | Cover | Quantity | Price | Comments |
| EX | NM- | 1 | $12 | Scarce album on Supreme Records label. Still in shrink wrap. |

THE DIXIE ECHOES - SORTA SOUTHERN, SOMETHIN SPIRITUAL, FULLY GOSPEL
| | | | | |
| --- | --- | --- | --- | --- |
| Album | Cover | Quantity | Price | Comments |
| EX- | VG | 1 | $10 | Scarce album - features Tim Riley (Gold City) |